'Married At First Sight: The First Year' Season 2 Star Questions If Her Husband Loves Her In Episode 9 [RECAP]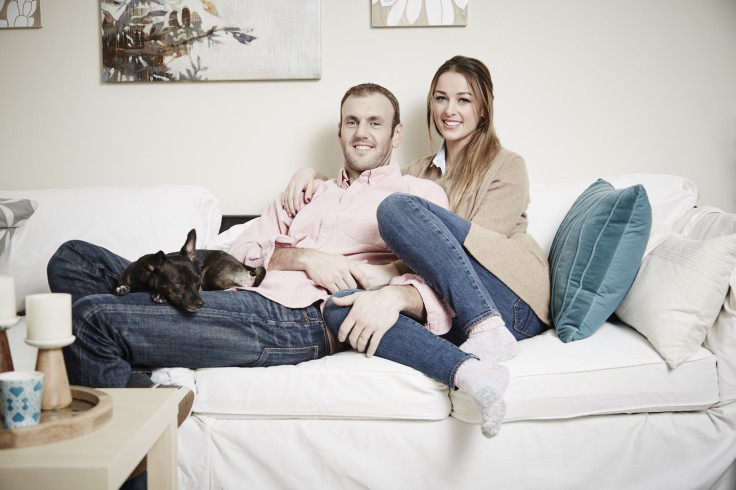 "Married at First Sight: The First Year" couples are always working on their marriages, but sometimes they need to work on themselves. In Season 2, episode 9, Jamie Otis had to realize that her past was holding her back from making her marriage with Doug Hehner work. Elsewhere on the FYI reality show, Jason Carrion finally took the opportunity to honor his mother for the first time since her death.
Doug and Jamie
This couple is still fighting after Doug didn't spend much time at Jamie's sister's wedding. Doug tells Jamie that he prioritizes both of their families, even if she doesn't feel like he does. She doesn't believe her husband, though. "I don't feel like you really love me or care about me," Jamie says.
Doug assures her she is wrong, but Jamie doesn't seem too sure. Doug takes her out for a romantic dinner to show her he cares. He admits that showing up late was irresponsible. Jamie says it's about the bigger picture: Can she depend on him?
"Thank you for saying sorry," she says. "But I would love it if you were a little more empathetic to my feelings rather than just saying, 'I'm saying sorry and I'm moving on.' "
Doug feels like she is holding a grudge. Jamie feels like he is just saying sorry to make the fighting stop rather than due to any feelings of actual regret. She says again that she doesn't feel like he loves her, and Doug says it hurts him to hear that. He doesn't know any other ways to show his love.
Jamie knows she has trust issues, and Doug says they should see someone like a therapist about this. Jamie doesn't want to turn this around and make it her fault. Doug says that isn't what he is trying to do, but the trust between them shouldn't be broken based on small missteps. Doug gets even more offended when Jamie compares him to her mother again.
Doug goes to his father to vent. He wonders if he'll ever be good enough for his wife. "No matter what good I do, it's just erased by one little bad thing," Doug says. He really wants Jamie to get professional help, and his father agrees.
"Married at First Sight" expert Dr. Pepper Schwartz visits Jamie and Doug to help them through their latest argument. She reminds them to focus on teamwork. Dr. Pepper asks why Jamie hasn't started therapy, a topic they've discussed before. Jamie admits that she has looked into getting a therapist, but she hasn't followed through. Dr. Pepper thinks that Jamie has overcome much of her past, but it has likely left her with some issues that are affecting her relationship.
"If I was the most important person in her life, she would take that step," Doug tells Dr. Pepper in front of Jamie. His wife has never heard that before and she is shocked.
Jamie talks to Doug's mother, who says she went to a therapist to deal with her anxiety. She assures Jamie there is nothing wrong with that, and it could be very helpful. "You have to do it for you," her mother-in-law says. "Not for you and Doug to stay together. This is for you."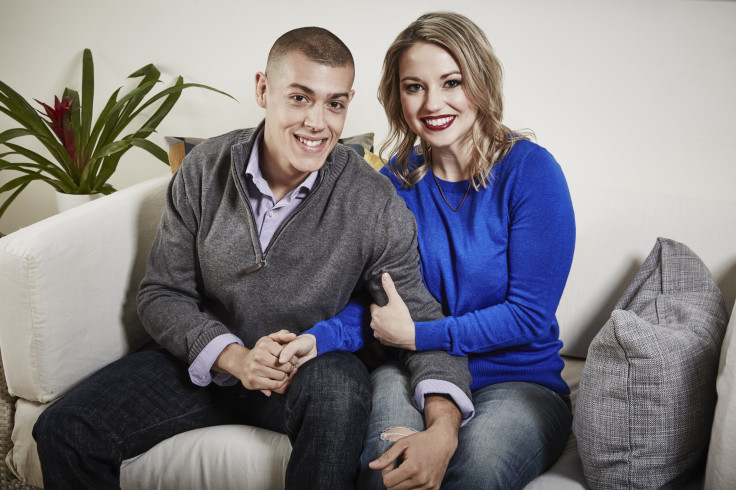 Jason and Cortney
Jason's half sister has responded to his email, and they're planning to meet. He is so excited, and Cortney Hendrix is thrilled that he is happy. He sets up a meeting with her and finds out she had been looking for him too.
While Jason plans to see his extended family, he also wants to remember the woman who raised him. Jason decides to do something special with his mother's artwork. He didn't really have a proper funeral for her, but he wants a way to honor her memory. He sets up a gallery show for his mom that raises money for charity, Hope Lodge. It's an organization that gives cancer patients a place to stay when they have to travel for treatment. Cortney is happy that Jason is finally dealing with his grief in a really positive way.
When Jason and Cortney see the gallery displaying his mother's artwork, Jason is overwhelmed. He and Cortney welcome friends and family to the gallery to help raise money. Neph's mother tells Jason how proud his mother would've been. Jamie and Doug go to the city to see the gallery too, and they commend Jason.
"I'm so proud of my mom, and the fact that she was always so proud of me my whole life, this is almost like coming full circle," Jason says.
Jason's next step is trying to track down the family that he still has. His half sister is meeting him at a coffee shop, but the episode ends before viewers see Jason's meeting with her.
Neph and Jasmine
While the other couples seemed to be making progress, this "Married at First Sight: The First Year" episode didn't do too much for Neph Rodriguez and Jasmine Gaona. Jasmine is applying for jobs and needs to see how far they'll be from their new house. She is still upset that Neph bought a house without letting her see it first. He doesn't want to show it to her until construction on the place is finished. He won't even show her pictures, and that makes Jasmine feel like he doesn't care about her input at all.
Neph finally shows her pictures of the house, and she doesn't like it very much. He wants his girlfriend to trust his judgment, but Jasmine clearly isn't happy with the new house.
"Married at First Sight: The First Year" Season 2 airs Tuesdays at 8 p.m. EDT on FYI.
© Copyright IBTimes 2023. All rights reserved.