Martha Stewart Birthday 2021: 10 Inspirational Quotes By Lifestyle Guru
American media mogul Martha Stewart, who became a household name through her books on cooking, entertainment and decorating, will turn 80 Tuesday.
The lifestyle guru has written many bestselling books including "Martha Stewart's Quick Cook" and "The Wedding Planner."
Born Aug. 3, 1941, in New Jersey, Stewart kicked off her career as a model at the age of 13. In the late 1960s, she began working as a stockbroker. She then started a catering business in the 1970s and was quickly recognized for her gourmet menus, which were unique and creative. She founded the media company Martha Stewart Living Omnimedia during the same time. It is now owned by Marquee Brands.
Here are some inspirational quotes by Stewart, collected from MarthaStewart.com and Brainy Quote, to share on this day:
1. "So the pie isn't perfect? Cut it into wedges. Stay in control, and never panic."
2. "The more you adapt, the more interesting you are."
3. "Without an open-minded mind, you can never be a great success."
4. "I catnap now and then, but I think while I nap, so it's not a waste of time."
5. "Doing projects really gives people self-confidence. Nothing is better than taking the pie out of the oven. What it does for you personally, and for your family's idea of you, is something you can't buy."
6. "My new motto is: When you're through changing, you're through."
7. "The last place I would ever want to go is prison."
8. "I try to seek out and surround myself with people who just percolate fresh, original, and creative ideas."
9. "Sometimes, what a host truly needs is a handful of excellent time-saving tips to throw a terrific party in no time at all. And who better than the ultimate hostess to provide clever, crafty ideas?"
10. "I am a hero worshiper. I love the number one tennis player. I love the number one baseball player. I want to see those records broken."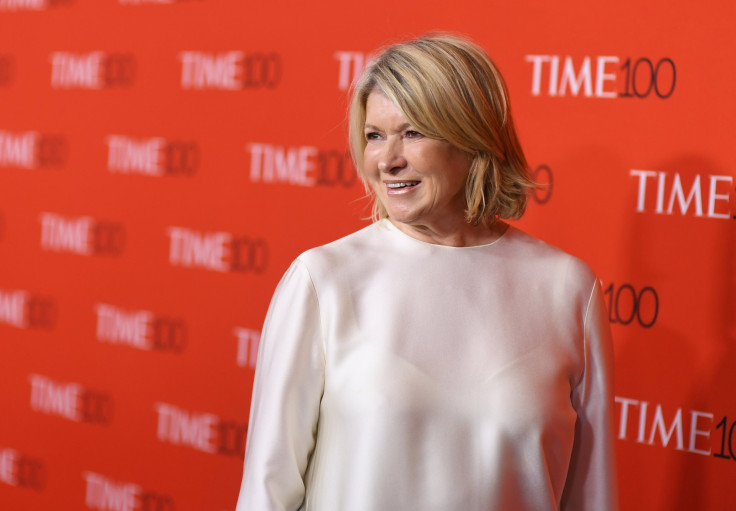 © Copyright IBTimes 2023. All rights reserved.
FOLLOW MORE IBT NEWS ON THE BELOW CHANNELS