Martha Stewart New Show: 'Martha Knows Best' HGTV Premiere Date, Celebrity Guests Revealed
Martha Stewart has been entertaining audiences for years thanks to her various television efforts, such as "Martha Stewart Living" and VH1's "Martha & Snoop's Potluck Dinner Party," and now fans have yet another project to look forward to from the successful businesswoman. On July 31, Stewart's "Martha Knows Best" will premiere on HGTV and new details have emerged leading up to the first episode.
Throughout her career, Stewart has become a trusted lifestyle expert for all things domestic, which is a role she will continue leaning into throughout her new series.
READ: What Martha Stewart Thinks Felicity Huffman Has Learned While Serving Prison Sentence
According to HGTV, "Martha Knows Best" will follow the entrepreneur as she "completes a variety of beautiful outdoor projects at her Bedford, New York, farm." Ranging from planting vegetable gardens to building walkways, Stewart will give helpful advice, ideas, and tips to those who tune in. The premiere episode will feature the host exploring the art of designing container gardens and giving herb gardening advice.
However, she won't be the only person featured in the upcoming series. Not only are some of her "superfans" set to make appearances, but other well-known faces are slated to virtually pop in, including former "Tonight Show" host Jay Leno, "The View" co-host Sunny Hostin, and model Hailey Baldwin Bieber. Additionally, Stewart's "Potluck" cohost, Snoop Dogg, will also stop by during Season 1.
In a teaser trailer on Entertainment Weekly, Stewart can be seen surprising new gardeners with video calls, cooking in her kitchen, and more.
Leading up to the premiere, Stewart herself shared her thoughts about her new series and what she hopes viewers will take away from the episodes.
"It was so much fun to shoot episodes of Martha Knows Best at my home and with some great friends and guests," she said, adding, "I hope people will feel inspired to go outside and try some gardening projects of their own this summer."
"Martha Knows Best" will premiere on July 31 at 10:00 p.m. EDT on HGTV.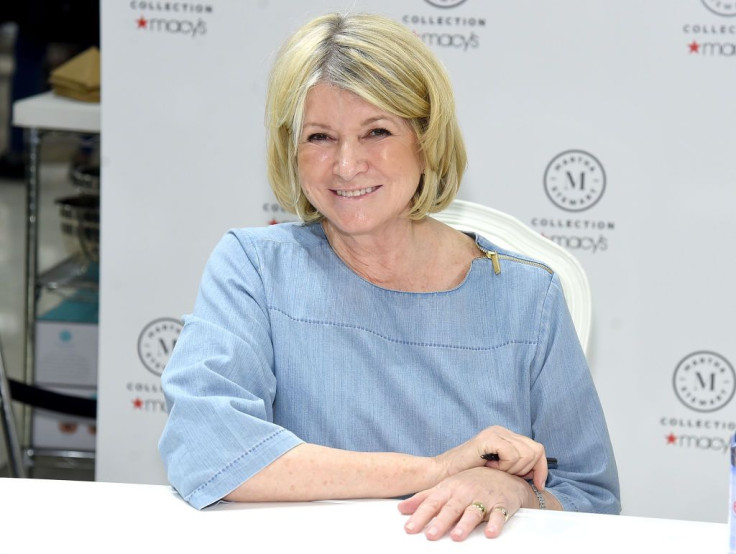 © Copyright IBTimes 2023. All rights reserved.