Martin Freeman On Filming 'Black Panther: Wakanda Forever' Without Chadwick Boseman: 'There's Quite A Gap'
Martin Freeman, who is popularly known for playing Everett Ross in the Marvel Cinematic Universe, talked about the "strange" side of filming the "Black Panther" sequel without Chadwick Boseman, who died in August 2020.
"It was strange, that side of it," Freeman told Collider in an interview published Thursday.
"On the one hand, you're making the film that you're there to make, and there are scores and scores of people on set, joined in this endeavor to make the film. But there's also no question that, at the heart of it, there's quite a gap now, and you felt it," he said.
The 50-year-old actor went on to praise the team including the director Ryan Coogler who put their blood and sweat into getting the sequel made. He also spoke about his own character and how much he enjoyed playing it.
"I was in and out of it quite quickly, I think. But I like playing Everett Ross," he added. "He's a very fun character to play. He's nicely simpatico for the story. He's a good guy."
However, the actor noted Chadwick not being there felt "odd" while filming. "But it was odd. Of course, it was odd with Chadwick not being there," the actor explained. "There's no way around that. I think everyone would find it pretty strange and sad, but at the same time, life things don't just end."
The actor also opened up about how everyone felt about Chadwick's absense and their thought processes regarding making a sequel without him.
"It's not like, 'Well, that's that's happened, so we just all have to go off and never do it again.' But it was odd," he added. "When he passed, I thought, 'Okay, well maybe there just won't be another one.' But there are still other stories to tell within that world and other great characters."
Freeman believes that the team has made a "good film" before adding, "I trust Ryan Coogler a lot."
"Black Panther: Wakanda Forever" is slated to release on Nov. 11. The movie also stars Letitia Wright, Winston Duke, Daniel Kaluuya, Dominique Thorne, Angela Bassett and Florence Kasumba.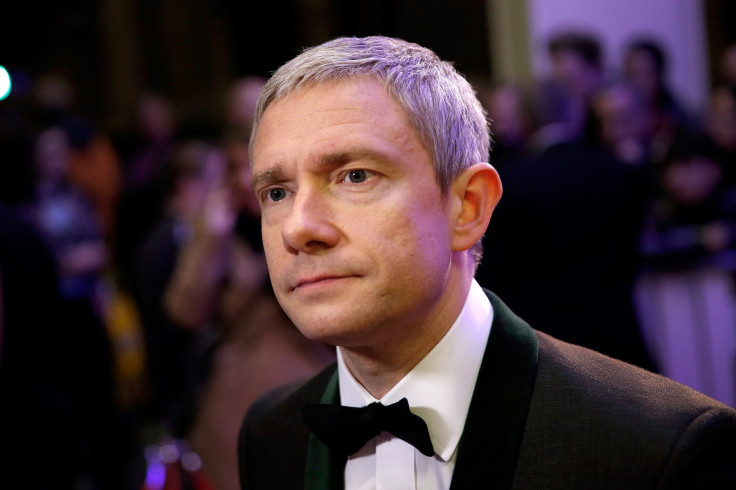 © Copyright IBTimes 2023. All rights reserved.