Marvel's 5 Best 'Infinity Saga' Deleted Scenes
Marvel Studios has released the "Infinity Saga" on digital and Blu-ray, and in addition to the full 23 movie box set, you will also get a bonus disc full of previously unreleased deleted scenes. For one reason or another, these scenes were cut from their theatrical releases, so they were never really intended to be canon.
However, upon seeing them, they can actually provide some interesting backstory or insight into each of the MCU films or, at the very least, can be very fun to watch. With this $500 limited edition box set, there are 20 deleted scenes that span the entire saga. These are the best ones:
Nick Fury mentions Mutants
As everyone likely knows, the X-Men have been a Fox property for quite some time now. They released several films with relative success and, until very recently, there was no chance of seeing them in the MCU, as Disney did not own Fox.
However, in the very first post-credit scene of the Marvel Cinematic Universe at the end of "Iron Man," Samuel L. Jackson emerges from the dark, revealing himself to be Nick Fury and that Tony Stark lives in a greater universe of superheroes. He keeps it pretty vague in the theatrical cut but mentions that there are other superheroes out there.
In the deleted scene, though, Fury actually says the word "mutants," along with a reference to Spider-Man. While the latter was always seen as a possibility of joining the Avengers (and eventually did), the thought of the Mutants joining the MCU was a long-shot. That is the most likely reason as to why they deleted this part of the scene.
Captain Marvel joins the team… during "Age of Ultron"
At the end of "Avengers: Age of Ultron," we get some new additions to the super team -- Scarlet Witch, Falcon, War Machine, and Vision. That came as no surprise, considering those heroes helped out throughout the movie and even earlier than that.
According to Screen Rant, one fascinating surprise was the totally out of left field appearance of Captain Marvel (or, at least a stand-in for Captain Marvel). The scene is changed slightly, where Vision and Scarlet Witch appear at the same time, saving time and glory for the final member of Avengers to join -- the bright and shiny Captain Marvel.
Considering that the movie came out 5 years ago, it's unlikely that she would be played by Brie Larson. In fact, this offsets a lot of what was revealed about Captain Marvel in later movies, such as that she has "thousands of other worlds" to take care of that is just like Earth, but without heroes protecting them. This would imply that she's a full-time member of the team.
They likely took this scene out to save her entrance for later.
"Infinity War" and the introduction of "Smart Hulk"
Many who watched "Avengers: Endgame" were pleasantly surprised to see the fan-favorite Hulk merge with Bruce Banner five years after the events of "Infinity War." But the first version of this revelation happened very differently.
During the Battle of Wakanda, Banner dons the Hulkbuster armor and is left to pretty much defend for himself, using his wits as he tries to lure Hulk out of himself. This doesn't happen, but he does a well enough job fighting on his own.
The deleted scene places this battle as the moment these two minds merge together and it's quite different. In "Endgame," Banner claims to have spent 18 months in a gamma lab merging the two scientifically. In "Infinity War," it happens in a matter of minutes when the two reconcile. Hulk, frustrated, says that Banner doesn't like him; but Banner explains that he loves him and the two agree to work together from then on. Hulk emerges from the Hulkbuster armor like a butterfly out of a cocoon.
Black Widow and Falcon make a few joking comments about it before we're thrust back into the drama which lines up pretty close to Thanos' arrival on Earth, followed by the decimation. So it quickly becomes clear why it definitely doesn't work.
According to CosmicBookNews, the Russo brothers explained: "It came at the wrong moment. It was an up, right when everyone else was down."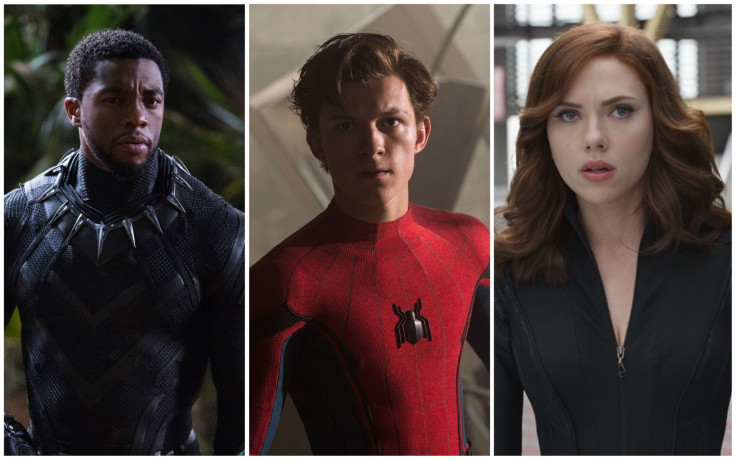 Thor tries to kiss Valkyrie in "Avengers: Endgame"
Near the final moments of "Endgame," following Stark's somber funeral, Thor declares Valkyrie as the rightful ruler of Asgard. He explains that he's done trying to be someone he's told to be and wants to be who he wants. Valkyrie asks what he'll do now that he's not king, to which he tells her that he "has a ride." Cuts to Rocket Racoon approaching him from the Guardians of the Galaxy's spaceship. It cuts to him boarding the ship, declaring them as the "Asgardians of the Galaxy" and we're left to assume that two friends said friendly goodbyes.
The deleted scene is a bit different. In it, a still heartbroken and traumatized Thor speaks with Valkyries when she squeezes his arm. Misreading the situation, Thor attempts to plant a kiss on Valkyrie and she immediately stops him, explaining it was a "good luck squeeze."
It's a rather funny idea, but "Endgame" has its share of hilarious moments. This one may have tipped the scale a bit with an unnecessary gag. Marvel has other plans for Valkyrie anyway, confirming that she is bisexual. They decided that Thor and Valkyrie were always best as just friends.
Captain Marvel: the superintelligence's true form
"Captain Marvel" showed us the leader of the space-faring Kree, the supercomputer AI known as the Kree Super Intelligence. The Super Intelligence takes the form of whoever is a sort of respected authority figure to you. For Captain Marvel, it was a Kree woman on Earth she highly respected, Mar-Vel.
While Mar-Vel was the good guy in the end, her AI counterpart turned out to be one of the movie's antagonists. There's a scene where Captain Marvel regains her memories through will alone and blasts through the programming, regaining her powers in the real world and blasting through hordes of evil aliens. That's the last we see of the supercomputer.
The deleted scene showed fans something a little more akin to the comic books. The Kree Super Computer in the comics is essentially a giant green head projected into a giant vat of liquid. Once Captain Marvel disables the programming, she is face-to-face with its terrifying true form.
FOR FREE to continue reading
✔️ Unlock the full content of International Business Times UK for free
offer available for a limited time only
✔️ Easily manage your Newsletters subscriptions and save your favourite articles
✔️ No payment method required
Already have an account?
Log in
© Copyright IBTimes 2023. All rights reserved.