How The Shoma Group and its CEO Masoud Shojaee Built One Of Miami's Largest Real Estate Dynasties
Due to the city's exciting nightlife and entertainment options as well as its beautiful weather and beaches, the Miami and South Florida real estate markets have been on the rise for a few years now. Since the onset of the COVID-19 Pandemic, these markets have seen a dramatic influx of new residents for several reasons. As work from home and quarantine orders have made residents of more crowded – and colder cities -- like NYC -- pay closer attention to their living conditions, residents are fleeing to more spacious and warmer cities like Miami; many Manhattan residents realized they did not have the space they needed to make it through another quarantine. Further, due to harsh COVID-19 restrictions, even residents of warm-weather cities like Los Angeles are flocking to Miami due to its lack of business restrictions. Additionally, with an increased emphasis on technology entrepreneurship and investment, particularly cryptocurrency, many corporations have decided to make Miami their home.
The Miami and South Florida real estate industry has, of course, benefited from this increase in attention as 2021 was a record year for single-family home prices & median sales prices, with corresponding increases in rental prices.
While many investors are finally realizing Miami's and South Florida's value, Masoud Shojaee, CEO and Chairman of the Board of the award-winning real estate development company Shoma Group, has believed in the region for over three decades.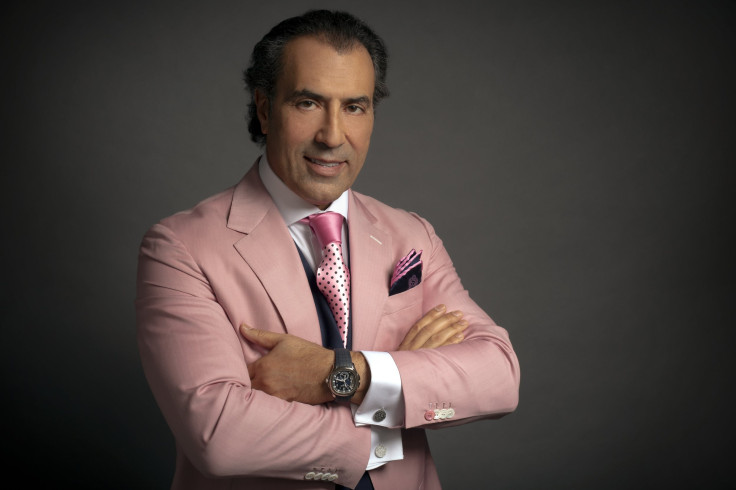 Who is Masoud Shoajee? Specializing in residential and commercial projects, Shojaee has built over 65 developments spanning more than 10,000 residential units and over 1 million square feet of retail and office space in South Florida. With over $5 billion in completed real estate transactions, Shojaee has built his career and reputation on building up underdeveloped neighborhoods and turning them into thriving cities. Masoud Shojaee and his team at Shoma Group also manage all of the buildings they develop.
Since getting his start in the industry, Shojaee has developed a unique visionary insight into how to identify as well as invest in up-and-coming parts of the city typically overlooked by other developers. With a master's degree in electrical engineering and a keen eye for potential, Shojaee founded Shoma Group in 1988 after immigrating to the states from Iran in around 1978. For those unaware, "Shoma" is a play on Masoud Shojaee's full name as the firm's name combines the first three letters of his last name (sho) with the first two letters of his first name (ma).
After only a few years in the industry, Shojaee wanted to challenge himself to grow his business and take on new types of real estate projects outside of single-family homes. Researching as much as he could and channeling an extreme work ethic, Shojaee expanded into commercial properties, mixed-use properties, and multi-family buildings. Leveraging some early successes with the Tamiami Estates, a $300 million deal in the Grand Lakes, and a $400 million sale in Miramar, to take Shoma Group to the next level.
Cutting his teeth in Doral back in the 1990s and early 2000s, Shojaee quickly became known as the "King of Doral" since he was one of the first developers to identify the potential of and invest in region. In fact, when Shojaee first started investing in Doral, it was not even an official city. Working with the government, Shojaee used his investments in Doral – and the subsequent investments his developments inspired – to convince local officials to denote the area as its own official city. Investing in multiple projects in the city, Shojaee is behind the Doral View, Las Ramblas, and Gold Vue. Shojaee is also responsible for One Park Square, a $900 million mixed-use development encompassing 300,000 square feet of retail space, luxury rental buildings like The Manor & The Flats, as well as single family homes like Oasis Park Square. During this time, Shojaee was actually famous for taking a helicopter to and from all of his properties, never using a car. Since 2015, Shojaee has sold over $400 million of real estate projects in Doral.
Furthermore, Shoma Group put together a $102.5 million deal for their 226-unit project, Sanctuary Doral Apartments fairly recently. Interestingly enough, Shoma Group is using this as an opportunity to get into the hospitality and entertainment industry, as they are launching their first 'Shoma Bazaar' location at Sanctuary Doral Apartments. This impressive 13,000 sqft open concept food hall and entertainment venue will have food vendors open for breakfast, lunch, and dinner as well as entertainment fit for kids, flatscreens for sports fans, and live music & hookah for nightlife enthusiasts. Shoma Group plans to operate some of the vendors within Shoma Bazaar, including a brand new concept led by ex-chef from Prime 112 called, "BFF: Burger Franks Fries."
With no plans to slow down, Shojaee and Shoma Group are just as bullish on Miami and South Florida as ever. Now that other real estate developers and investors are finally privy to what Shojaee has known since the 1990s, Shojaee is capitalizing on Miami's real estate renaissance. Some of Shojaee's and Shoma Group's more recent projects include Shoma Ten30 South Beach, a boutique low-rise condominium in Miami Beach, and three mixed-use developments with luxury apartments and retail space totaling over $600 million: Shoma Bay in North Bay Village ($200 million), Shoma One near Coral Gables ($220 million), and Shoma Village in Hialeah ($200 million)
Similar to how Shojaee was a pioneer for the Doral area, helping popularize and build up the region into a city while most developers would not take the risk, Shojaee has done the same for Hialeah since the 2000s. From Shoma Homes Villas at Country Club of Miami, Shoma Homes at Bella Colina, and Shoma Homes Splendido, Shojaee has been an avid investor and advocate for Hialeah, building up the region for years. Now, 20 years later, Shojaee's Shoma Village project is his most recent effort to elevate the city, re-invigorate its economy, and bring upscale rental opportunities to the area in order to entice and retain young professionals.
Beyond his real estate entrepreneurship and investment, the billionaire real estate mogul is a passionate philanthropist as the Shoma Group founder is involved in the University of Miami's School of Communication scholarship fund with an entire hall named after him (the Shoma Hall), World Vision, St. Jude Children's Research Hospital, and many other charitable endeavors. Further, the successful investor is a wine aficionado and an aviation enthusiast having bought his first private plane at the age of 38.
Now that the Miami and South Florida real estate scenes are getting the attention they deserve, Masoud Shojaee is benefiting from the fruits of his labor and years of investment in these regions. With international interest in all of their upcoming projects, we are excited to see what Shojaee and Shoma Group do next.
FOR FREE to continue reading
✔️ Unlock the full content of International Business Times UK for free
offer available for a limited time only
✔️ Easily manage your Newsletters subscriptions and save your favourite articles
✔️ No payment method required
Already have an account?
Log in