'Mass Effect: Andromeda' Romance Options May Have Leaked From Demo Datamine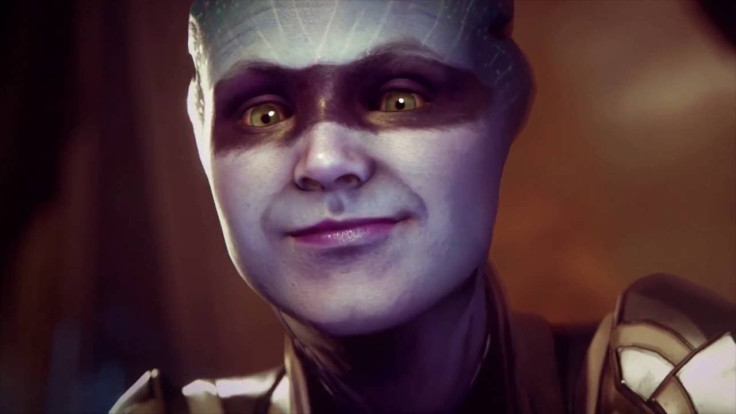 Mass Effect: Andromeda is days away from release, and, as March 21 gets closer, the leaks get more convincing. Gamers poking into the demo's files have come away with some interesting findings that may relate to romance. Whether you're Scott or Sara Ryder, here are some characters to keep an eye on.
While unproven, two separate conversations on the BSN forums may reveal major SPOILERS for relationships. The data arrives via strings that map dialogue options for various squadmates.
Bisexual Romances
Vetra: A female Turian known for her street smarts, adaptability, cunning and strong sense of loyalty [ Video]
Jaal: A male Angara who is skeptical of the Andromeda Initiative [ Video]
Peebee: a feminine Asari who is a lone wolf and adventurer at heart [ Video]
Romances For Scott
Cora: A female human and former officer in the Systems Alliance military. She's described as professional and loyal with a knack for bending the rules. [ Video]
Gil: A male human crew member voiced by Game Of Thrones actor Gethin Anthony [ Video]
Doctor Carlile: Not much known at this time. The doctor's romance options are questionable. It could be the character called Nex_doc. [ Picture]
Romances For Sara
Liam: A male human that's idealist and willing to take risks for the mission [ Video]
Suvi: A female human member of the mission's science team. She's got a cool Scottish accent. [ Video]
Unknown / Flings
Reyes: a human male character connected to the mission
Aya_Relic: Possibly a female Angara
Keri T'vessa: A female Asari partnered with Nexus
As these details are somewhat incomplete, they're subject to be incorrect. The sourced threads have gained favor in several Mass Effect: Andromeda communities, however, so we thought the news was worth sharing.
Mass Effect: Andromeda comes to PS4, Xbox One and PC March 21.
How does this leaked Andromeda romance map look to you? Which character are you hoping to partner up with? Tell us in the comments section!
© Copyright IBTimes 2023. All rights reserved.