Mass Shootings In The US: A Look At The NRA's Long History Of Not Accepting Blame
The National Rifle Association has once again found itself thrust into a national conversation over how it responds to mass shootings. A National Public Radio report on Tuesday revealed tapes from 20 years ago where NRA leaders discussed how to respond to Columbine High School shooting in 1999.
This conversation would define how the powerful gun lobbying group responds to these tragedies, as many cite how Columbine may have helped inspire many more school shootings.
In the report, Tim Mak, author of the new book "MISFIRE: Inside the Downfall of the NRA," transcribes parts of two and a half hours of footage where high-level NRA officials mull if their response to Columbine should sound sympathetic or unapologetic.
After the deliberation, the NRA's response to Columbine was summed up by comments by then NRA President Charlton Heston, who chose to criticize the media and protesters who came to a small convention they held in Denver.
After the Columbine tragedy, Heston said, "the dirty secret of this day and age is that political gain and media ratings all too often bloom on fresh graves . . . Simply being silent is so often the right thing to do."
Indeed, the NRA used the unapologetic approach -- one that for decades has angered gun control advocates, the surviving victims of these shootings, and the friends and family members of those who survived.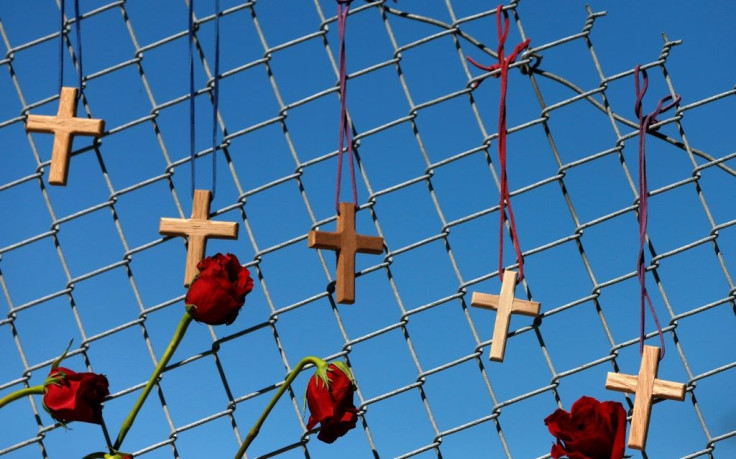 Since Columbine, the NRA has offered varied responses to mass shootings, but would not make any concessions to gun safety efforts.
In response to the Virginia Tech shooting in 2007 was "this is a time for people to grieve, to mourn, and to heal. This is not a time for political discussions or public policy debates. We will participate in this discussion at an appropriate time."
In a comment issued to CNN in 2012 after the movie theater shooting in Aurora, Colorado, that left 12 dead, NRA spokesperson Andrew Arulanandam said, "our thoughts and prayers are with the victims, their families and the community. NRA will not have any further comment until all the facts are known."
After the Sandy Hook Elementary School shooting in 2012, then-NRA President Wayne LaPierre responded, "the only thing that stops a bad guy with a gun is a good guy with a gun."
The Charleston Church shooting in 2015, which killed nine members of a Black church, drew a similar response to previous mass shootings.
The NRA responded that they would have no comments "until all the facts are known" but they were "praying for the victims and their families and, given the tragic loss, we don't think this is the time for a political debate."
However, board member Charles Cotton suggested at the time in a comment made on an online chat forum that one of those killed, Clementa Pickney, was responsible.
"Eight of his church members who might be alive if he had expressly allowed members to carry handguns in church are dead," he wrote. The NRA clarified that board members do not speak for the organization itself, though many called for Cotton's resignation, and the comment was deleted.
In 2015, after the San Bernadino attack that left 16 dead, former NRA political strategist and chief lobbyist Chris Cox wrote an op-ed for USA Today, which stated "the [NRA] is not to blame. Neither is our Second Amendment freedom. An act of evil unfolded in California . . . [President Obama] exploited it to push his gun control agenda."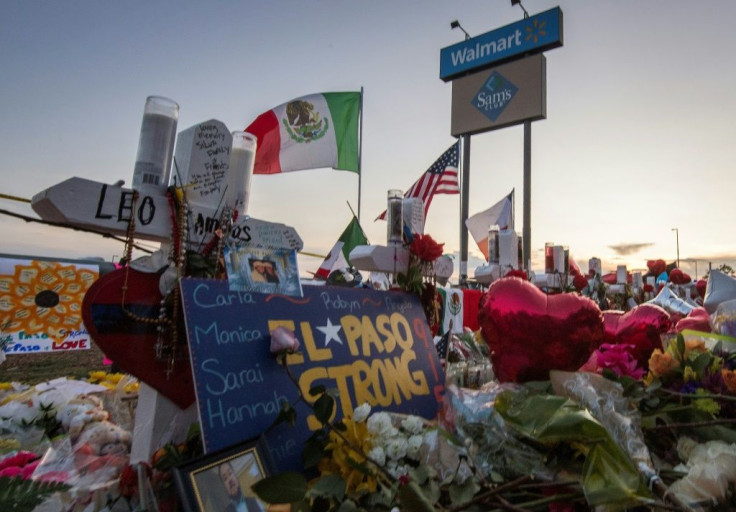 Cox wrote another op-ed for USA Today following the Pulse nightclub shooting in 2016 which targeted LGBTQ communities and killed 50 people. He wrote "law-abiding gun owners are tired of being blamed for the acts of madmen and terrorists . . . It's time for us to admit that radical Islam is a hate crime waiting to happen."
The Las Vegas shooting, which killed 61 people in 2017, saw the NRA double down on their claims that more guns would prevent these tragedies. LaPierre and Cox jointly wrote, "we urge Congress to pass National Right-to-Carry reciprocity, which will allow law-abiding Americans to defend themselves and their families from acts of violence."
In response to the Pittsburgh synagogue shooting in 2018 that targeted Jewish people and killed 11, the NRA responded to opinions from the Washington Post's editorial board that "the Post blamed the event not on the actions of a hateful and manifestly evil individual but on a supposed need for more federal gun control."
After the shooting at Majority Stoneman Douglas High School in Parkland, Florida, in 2018 that killed 17, LaPierre said "the opportunists wasted not one second to exploit tragedy for political gain," at the Conservative Political Action Conference (CPAC) in 2018.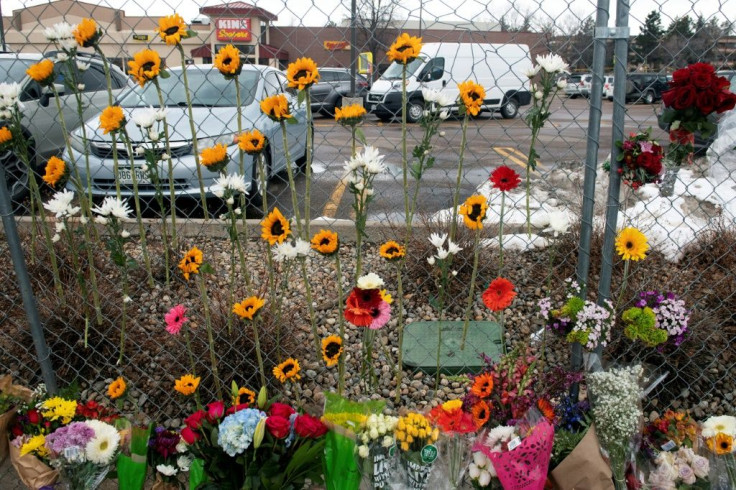 In 2019, two shootings occurred within days of each other in El Paso, Texas, and Dayton, Ohio, to which the NRA released a statement saying "we will not participate in the politicizing of these tragedies but, as always, we will work in good faith to pursue real solutions that protect us all from people who commit these horrific acts."
Ten people were shot and killed on March 22 at a grocery store in Boulder, Colorado. In response, the NRA responded by calling out a congressional hearing in which Democratic leaders proposed gun control measures. The post read "the phrase 'gun violence' deftly diminishes not just personal culpability on the part of the perpetrators but the personal freedom of harmless individuals who will bear the brunt of gun control's effects."
According to Everytown for Gun Safety's research, an average of 19 mass shootings occur every year in the U.S. Statistics from GunViolenceArchive.org show that the shooting deaths remain high in 2021.
Mak's book comes after a federal judge in May dismissed the NRA's bankruptcy case, leaving it to face a New York state lawsuit that accuses it of financial abuses. On Jan. 15, the day the NRA filed for Chapter 11 bankruptcy protection, the organization claimed it "is in its strongest financial condition in years."
Meanwhile, there has been heightened media attention in the trial of Kyle Rittenhouse, a teenager who in August 2020 shot and killed two men and wounded another with a semi-automatic AR-15 style rifle during confrontations and unrest in Kenosha, Wisconsin, after the police shooting of Jacob Blake, a Black man.
The NRA has not commented about the Rittenhouse trial, strengthening the argument made by many that the lobbying group supports gun manufacturers and not gun owners. A Christian crowdfunding website, GiveSendGo, raised more than $520,000 to help pay Rittenhouse's legal fees.
© Copyright IBTimes 2023. All rights reserved.