Massimo Vignelli, Designer Famous For 1972 NYC Subway Map, Dead At 83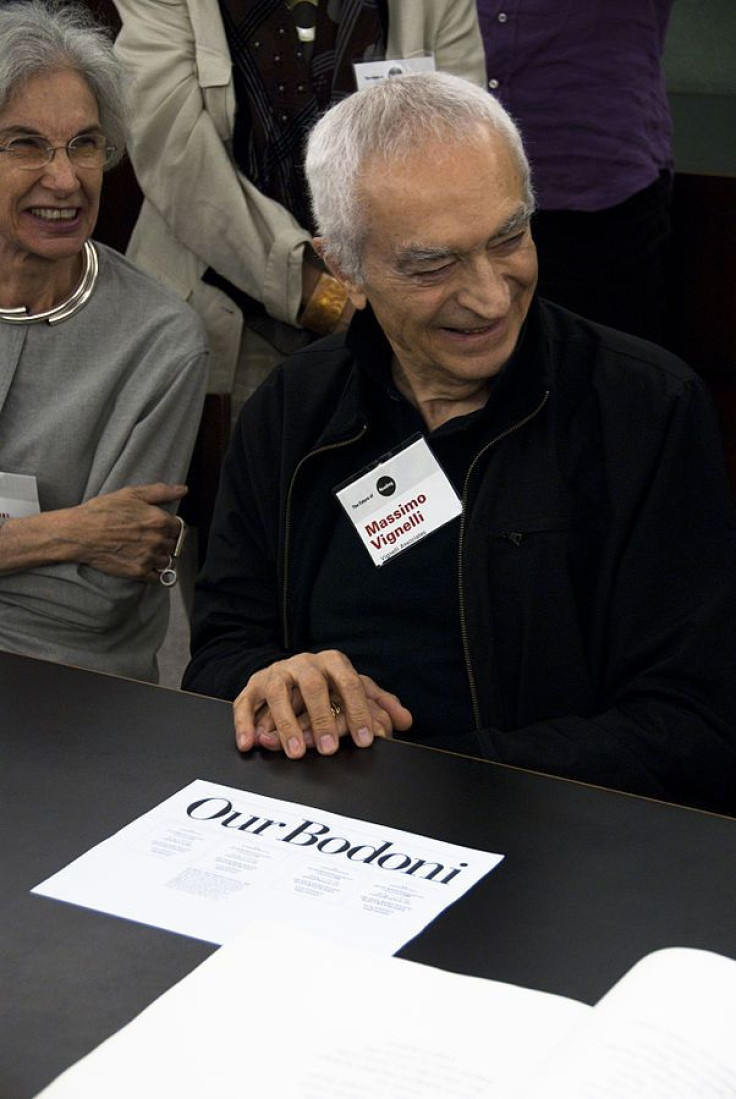 Italian-born designer Massimo Vignelli, famous for redesigning the New York City subway map, died Tuesday in his Manhattan home. He was 83.
Vignelli had been "gravely ill" with an undisclosed ailment and was hospitalized before his death, Creative Review reported May 9. Toward the end, his son Luca encouraged fans to write him letters of appreciation, as Vignelli had always wanted to attend his own funeral.
"Luca said that Massimo would be thrilled to get notes of good wishes from people whom he's touched or influenced -- whether personally or remotely -- over the years," Pentagram partner Michael Bierut, who began his career under Vignelli, told Creative Review. "Luca has visions of huge mail bags full of letters. I know that one of Massimo's biggest fantasies has been to attend his own funeral. This will be the next best thing. Pass the word."
According to the Wall Street Journal, Vignelli's mailbox was full at the time of his passing.
"Massimo is delighted to receive the letters, and overwhelmed by the amount of love and admiration, from people very close to him to total strangers," said Beatriz Cifuentes, vice president of his company Vignelli Associates.
Fans also paid tribute on Twitter with the hashtag "#dearmassimo," like this design from an Albany, New York-based designer.
Vignelli was born in Milan in 1931 and began his career in America in 1966 when he founded Unimark International. The New York-based company created branding identities for companies like JC Penney, IBM and Gilette.
Later, he left Unimark to set up Vignelli Associates with his wife Lella, where he created the logos for American Airlines, Ford and Bloomingdales still used today.
Vignelli is best known for his 1972 redesign of the New York City subway map, which used colorful lines with only 45- and 90-degree angles. But the Metropolitan Transportation Authority ditched his design in 1979 after many complained that his portrayal of the subway system was not geographically accurate.
The iconic map and his other original works are on permanent collection at the Museum of Modern Art and the Metropolitan Museum of Art in New York. Vignelli was also the recipient of the AIGA Gold Medal and the National Lifetime Achievement Award from the Cooper-Hewitt National Museum of Design and many other awards.
Vignelli is survived by his, wife Lella; a son and daughter; and three grandchildren.
© Copyright IBTimes 2022. All rights reserved.
FOLLOW MORE IBT NEWS ON THE BELOW CHANNELS