'MasterChef Junior' Star Ben Watkins Dies Of Rare Cancer 3 Years After Parents' Demise
KEY POINTS
Ben Watkins passed away after battling a rare form of cancer for a year and a half
The "MasterChef Junior" star's GoFundMe page was flooded with donations and supportive messages
Watkins' uncle said he underwent chemotherapy and never complained
Ben Atkins succumbed to his illness more than a year after he was told that he had a rare form of cancer.
Atkins, 14, made headlines in July when his rare illness was reported. On Tuesday, the "MasterChef Junior" star passed away, People reported.
The teenager battled a rare form of cancer for a year and a half. He died three years after losing both of his parents in a domestic abuse incident in 2017.
"After losing both his parents in September 2017, we have marveled at Ben's strength, courage and love for life," a statement shared on a GoFundMe campaign page read. "He never, ever complained. Ben was and will always be the strongest person we know."
Watkins was diagnosed with angiomatoid fibrous histiocytoma, an extremely rare soft tissue tumor that occurs in only a small number of children and young adults, days before he turned 13 years old. He was treated at the Lurie Children's Hospital of Chicago, but the golf-ball-sized tumor had already grown into a grapefruit-sized mass in his neck.
Watkins' uncle, Anthony Edwards, spoke with Chicago Tribune about his passing and recalled how he underwent chemotherapy for the tumors in his lungs, spine and shoulders. He said the young reality TV star never complained and the family was hoping that he could recover, but his body gave up.
"Despite all the pain and sickness Ben went through, he never complained, not once," Edwards said.
"We were praying for a different outcome. But Ben's lungs could no longer give him the air he needed to breathe. It's been devastating."
The GoFundMe Page set up for Watkins' memorial fund was flooded with donations and the netizens also left supportive and warm messages for the teenager's surviving family.
"My heart goes out to the family! As a child I also had cancer and a piece of me breaks every time someone loses their battle. Just try to remember all the good things about Ben," Kayla McDougall wrote.
"I read the article on People, and I was so incredibly moved by the story and Ben's journey. What an amazing human being, and the love his family has for him and their sweet words about him were inspiring. I am so sorry for your loss, and Ben, heaven just gained another angel," Erin P commented.
In August, ex-porn star Mia Khalifa also encouraged her fans to donate and help support Watkins' medications.
"Our thoughts are with 'MasterChef Junior' star Ben Watkins, who has been diagnosed with a rare tumor just three years after losing both of his parents," she shared in her Instagram Story. "Please share or donate if you can [heart emoji]."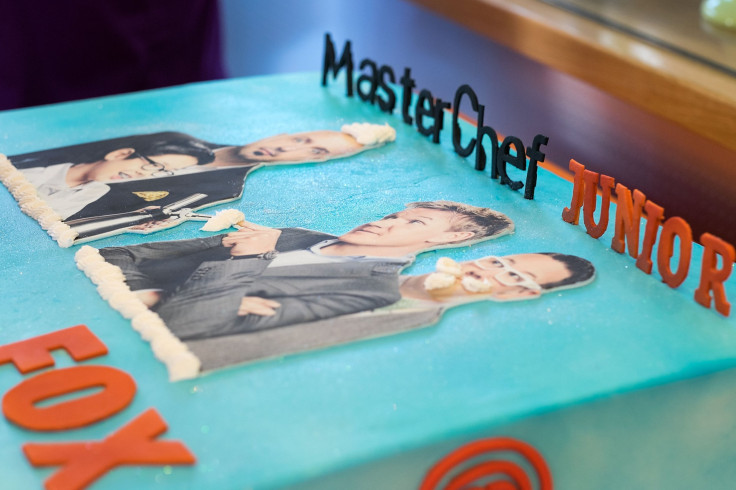 © Copyright IBTimes 2023. All rights reserved.