'MasterChef' Season 10 Premiere: First Group Of Top 20 Contestants Revealed [Episode 1 Recap]
Fox's "MasterChef" returned Wednesday night with its Season 10 premiere, bringing with it the first batch of home cooks to make it into the Top 20.
In the episode, auditioning chefs made their favorite dishes for the judges — chef Gordon Ramsay, chef Aarón Sánchez and restaurateur Joe Bastianich— in the hopes they'd earn a white apron and move forward in the competition. They had to get a "Yes" from all three of the judges in order to continue on.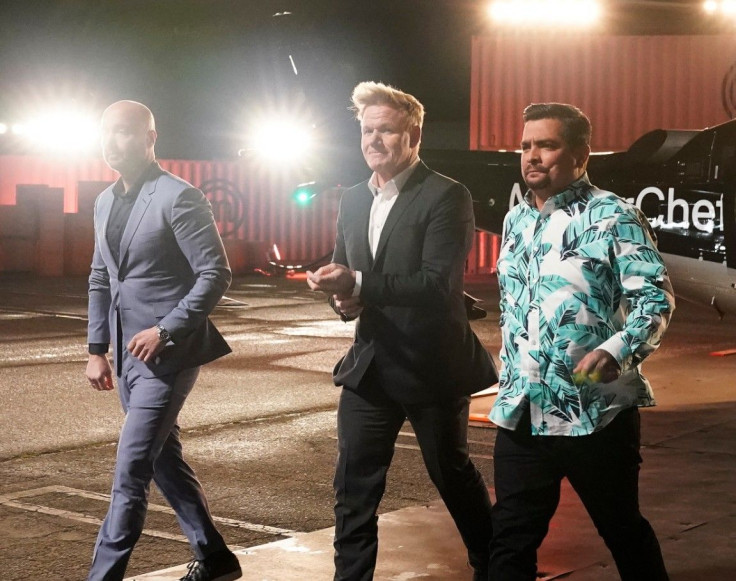 Only about half of the cooks auditioned in episode 1, with the rest showing off what they've got in episode 2 next week. Here are all of the "MasterChef" contestants who were shown making it into the Top 20 in the Season 10 premiere:
Dorian Hunter (Cartersville, Georgia)
Dish: Drunken chocolate cake with hazelnut toffee and vanilla bean anglaise
Liz Linn (Duran, Michigan)
Dish: Mediterranean red snapper
Keturah King (London)
Dish: Bibimbap with beef bulgogi
Nick DiGiovanni (Barrington, Rhode Island)
Dish: Lamb ravioli with creme fraiche and mint oil
Subha Ramiah (West Nyack, New York)
Dish: Chicken and sausage jambalaya with raita
Kenny Palazzolo (Boston)
Dish: NY strip braciole with vegetable risotto
Jamie Hough (Poly's Island, South Carolina)
Dish: Red snapper with a crawfish cream sauce
Sam Haaz (Philadelphia)
Dish: Cold steak salad with herbs and fried shallots
Sarah Faherty (San Diego)
Dish: Herb-crusted rack of lamb with fondant potato and pea puree
Aside from these nine cooks moving into the Top 20, there's also another one whose time in the competition isn't quite over.
Micah Yaroch, from Grand Rapids, Michigan, made churros with Aztec chocolate. He didn't get a "Yes" from all of the judges, but Ramsay used a special battle pass on him, allowing him one more chance to make it into the Top 20. He'll go up against the contestants the other two judges give out their passes to in episode 2.
Find out the full lineup of "MasterChef" Season 10 contestants when the show airs on Fox on Wednesday at 8 p.m. EDT.
© Copyright IBTimes 2023. All rights reserved.