McDonald's May Limit The Number Of 'Pokemon' Cards Sold With Happy Meals
KEY POINTS
McDonald's partnered with The Pokemon Company to sell "Pokemon" trading cards
Scalpers took advantage of the Happy Meal promo and bought all the cards they could get
The fast food chain is now working to ensure a steady supply of card packs for customers
McDonald's is "encouraging" its stores to limit the number of "Pokemon" Trading Card Game card packs they will be selling to customers buying Happy Meals following availability issues caused by scalpers, a report says.
McDonald's, in partnership with The Pokemon Company, is selling "Pokemon" TCG card packs with every Happy Meal as part of the popular game franchise's 25th anniversary. News of the promo brought a lot of attention to the fast food chain, causing fans of all ages to come to get Happy Meals.
Scalpers took advantage of the food chain's rule that allowed customers to buy multiple "Pokemon" TCG packs for every Happy Meal. McDonald's ran out of card packs soon enough, causing disappointment to many who wanted to get the cards for themselves.
Supply issues caused fans and customers, particularly those with kids, to complain. The Pokemon Company took notice of the "high demand" and promised to produce more cards, emphasizing it will release more of the ones that sold out.
"In situations where there is limited availability, we are actively working to print more of the impacted Pokémon TCG products as quickly as possible and at maximum capacity to support this increased demand. Reprinted products are expected to be available at retailers as soon as possible," the company said.
McDonald's also responded to the supply issue and said it is working to address it, IGN reported. It said it is dealing with the problem via a two-pronged approach.
First, the fast food chain said it is working on its supply chain and is distributing more packs to its stores. This will ensure a steady supply of "Pokemon" TCG packs for those who want to order.
Second, McDonald's said it is "strongly encouraging" stores to "limit" the number of packs they sell to individual Happy Meal customers.
"With such significant demand for our promotional Pokemon TCG cards, and some fans even going to extreme lengths to get them, we're working quickly to address shortages and also strongly encouraging restaurants to set a reasonable limit on Happy Meals sold per customer," McDonald's told IGN in a statement.
While these actions cannot guarantee that every person who orders a Happy Meal gets the "Pokemon" card they want, these will help ensure that every customer gets at least one pack with every Happy Meal.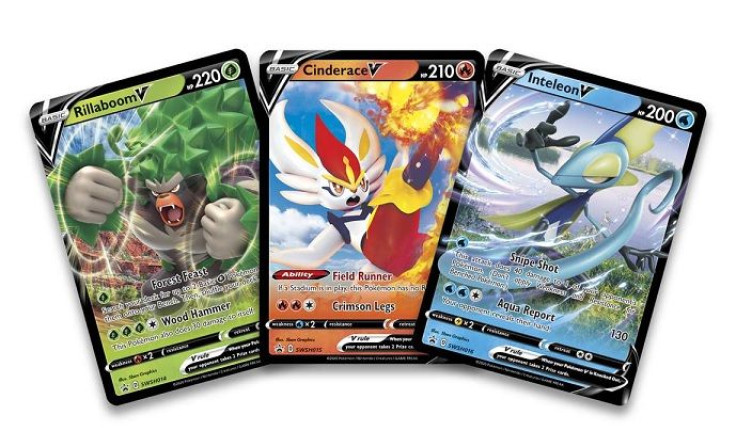 © Copyright IBTimes 2023. All rights reserved.