Meat In Limited Supply As Coronavirus Pandemic Affects Production, Consumer Behavior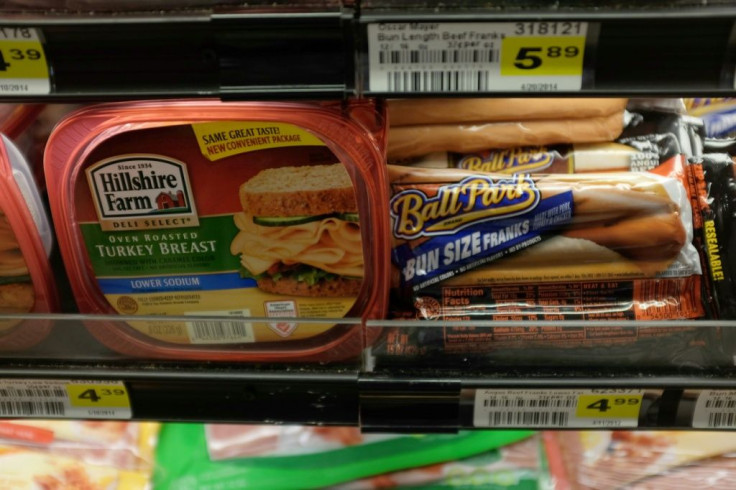 KEY POINTS
Costo, Kroger and Tyson have said meat supply is now limited
The COVID-19 pandemic has forced meat plants to close as workers get sick
Trump signed an order in April compelling meat plants to stay open
Costco, Kroger and Tyson are all warning that the coronavirus is depleting the supply of meat with plants closing due to outbreaks and consumers buying in bulk.
On Monday (May 4), Costco announced that consumers have been limited to three packages of fresh beef, pork and poultry in its stores across the nation.
Kroger warned on its website that it was limiting purchases on meat because its inventory of meat has been limited due to high demand and challenges faced by its suppliers.
Tyson Foods said in an investor call that pork production across the entire U.S. fell by as much as 50%.
Meat processing plants across the U.S. had closed or limited production as workers became sick from COVID-19, the disease caused by the novel coronavirus.
Meat processing companies have closed down some plants as workers get sick and limited the operation of others to curb the spread of the coronavirus. Meat production has dropped significantly as a result.
According to a statement by United Food and Commercial Workers, as many as 35,000 meat industry workers have been directly affected by the closures and limited operations of meat plants across the U.S.
UFCW also urged industry leaders and government officials to act in order to stop the threat to the food supply chain during the pandemic.
Experts are saying that it's time for the world to rethink how food is supplied around the world.
Dr. Ludivine Petetin of Cardiff University said the coronavirus pandemic exposed the weaknesses of the food delivery system we currently have.
"What the crisis is showing is how resilient small shops and small family farms are, and I think this is something for the farming community to be proud of," she said. "Buying local is really important.
President Donald Trump signed an executive order in late April that compelled meat processing plants to remain open to avoid a shortage in meat.
Trump designated meat plants as "critical infrastructure" in the order, invoking the Defense Production Act and promising that the government will provide workers with protective equipment and guidelines for operating during the pandemic.
Experts initially said that there was only a 25% drop in meat production when Trump signed the order in April.
© Copyright IBTimes 2023. All rights reserved.
FOLLOW MORE IBT NEWS ON THE BELOW CHANNELS