Is The Media Biased Toward Hillary Clinton? Emails Show Campaign Discussed Meeting With New York Times To Change Coverage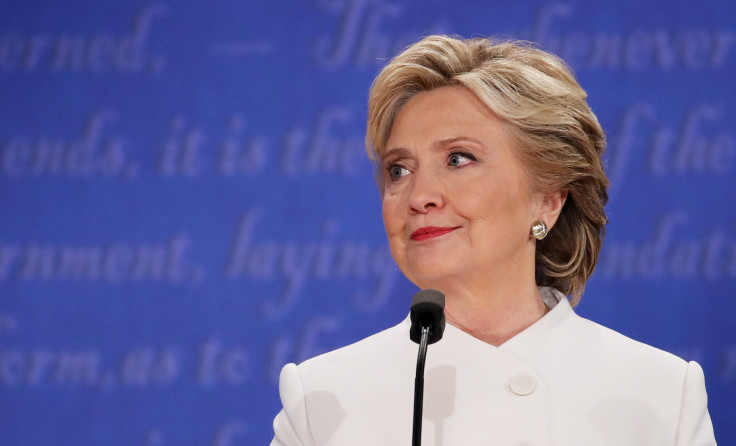 Emails leaked from Hillary Clinton's campaign Wednesday could give ammunition to one of Republican presidential candidate Donald Trump's biggest conspiracy theories: that the Democrat is manipulating the media to advance her bid for the White House.
In the latest cache of messages published by WikiLeaks purporting to be from Clinton campaign chairman John Podesta's Gmail account, there's an email from Clinton adviser Neera Tanden about "Howard's advice." In it, Tanden detailed how, when former New York City Mayor Michael Bloomberg was "having problems" with the New York Times, he called an executive at the newspaper. Tanden suggested Clinton could do the same, presumably to get better press.
Tanden wrote that Bloomberg spoke with "Arthur Schulzburger," likely referring to Arthur Ochs Sulzberger Jr., who became publisher of the New York Times in 1992 and chairman of the New York Times Company in 1997.
"He [Bloomberg] made the case that they were treating him like a billionaire dilettante instead of third-term mayor," she said. "It changed the coverage moderately but also aired the issues in the newsroom so people were more conscious of it."
However, Tanden cautioned that Sulzberger was a "pretty big wuss so he's not going to do a lot more than that."
Throughout this election cycle, Trump has made a habit of attacking the media and Clinton — often at the same time. The GOP nominee loves to lambast what he calls the "failing" New York Times but has also criticized the journalism industry as a whole.
"The most powerful weapon deployed by the Clintons is the corporate media, the press," RealClear Politics reported Trump said earlier this month in Florida. "They are political special interest no different than any lobbyist or other financial entity with a total political agenda, and the agenda is not for you, it's for themselves. Their agenda is to elect crooked Hillary Clinton at any cost, at any price, no matter how many lives they destroy."
The New York Times endorsed Clinton in September just before publishing Trump's tax records — which executive editor Dean Baquet previously said he'd risk jail to release to readers. However, in August, the paper's editorial board also urged the Clintons to withdraw from and curtail the influence of the Clinton Foundation. Citing other unfavorable coverage, the Week later wrote that "there's no question that the Times has long had, and still has, a bee in its bonnet when it comes to Hillary Clinton."
Howard, the man whose advice inspired the email, also said "the brown and women pundits" could use social media to "shame the Times and others," Tanden wrote. She named Joan Walsh, the national affairs correspondent for the Nation, Perry Bacon, a senior political reporter for NBC News, and Greg Sargent, an opinion writer at the Washington Post, as examples.
The New York Times told Politico Wednesday it would not discuss whether Clinton actually met with Sulzberger. An unidentified spokeswoman added that Sulzberger "frequently engages with subjects of Times coverage" but "has full confidence in our executive editor and in our newsroom to make the proper decisions about how they cover the news."
© Copyright IBTimes 2023. All rights reserved.