Meet The Bitcoin Queen Of Switzerland's Crypto Valley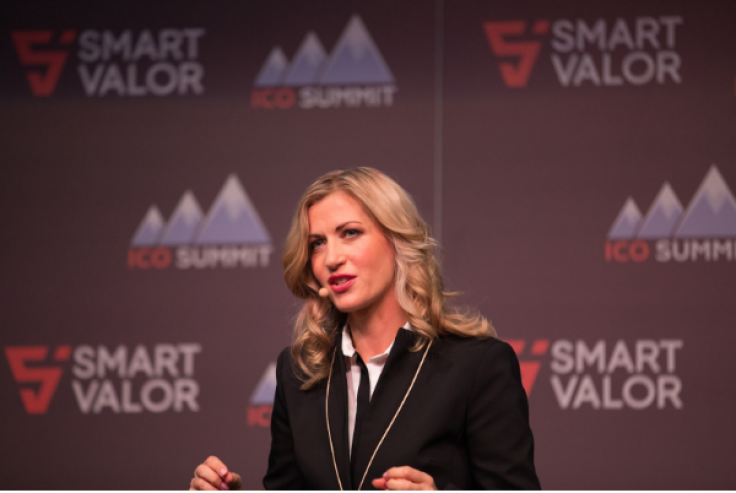 Back in 2013, when bitcoin prices ranged from $600 to $1,000 instead of hovering around $10,000 as they did last Monday, Olga Feldmeier spent her days working at the UBS bank of Switzerland. By night, she explored new blockchain technologies and thought about the economic travesty inflation once wreaked in her Ukrainian hometown. "I've seen what it means to be poor," Feldmeier told International Business Times. "Security used to be a privilege of the rich. Today anyone can buy bitcoin."
Feldmeier went from UBS to the the bitcoin wallet provider Xapo and helped establish the Crypto Valley Initiative. "My role was to coordinate the regulatory aspect, to apply for licenses," she said. "We had this chance in Switzerland to shape the regulatory space."
Xapo was one of the first bitcoin companies to get official approval to operate in Switzerland as a financial intermediary while being relieved from applying for a banking license. Switzerland is now known for its small and nimble government infrastructure, a great fit for the rapid evolution of blockchain technologies. CoinDesk reported Swiss blockchain industry meetups have more than 2,000 members.
"It made sense to create a new regulatory case for bitcoin...helping regulation to evolve," Feldmeier said. "You can engage in conversation about how should we regulate this. It's a much more inclusive process...That is what is unique about Switzerland, which you don't have in the U.S." While CME Group Inc. is still seeking regulatory approval to try create lawful blockchain-based futures, to help manage volatility and hedge bitcoin positions, Reuters reported the Swiss bank Vontobel already started trading Switzerland's first bitcoin futures.
None of this is to say Swiss regulators are taking a laissez faire approach. The Swiss Financial Market Supervisory Authority cracked down on several initial coin offering projects this year, including one called E-Coin that raised at least 4 million Swiss francs ($4.2 million). Forbes reported ICOs had already raised $600 million for projects legally based in Switzerland by September, just a few months after the multibillion dollar ICO boom kicked into high gear.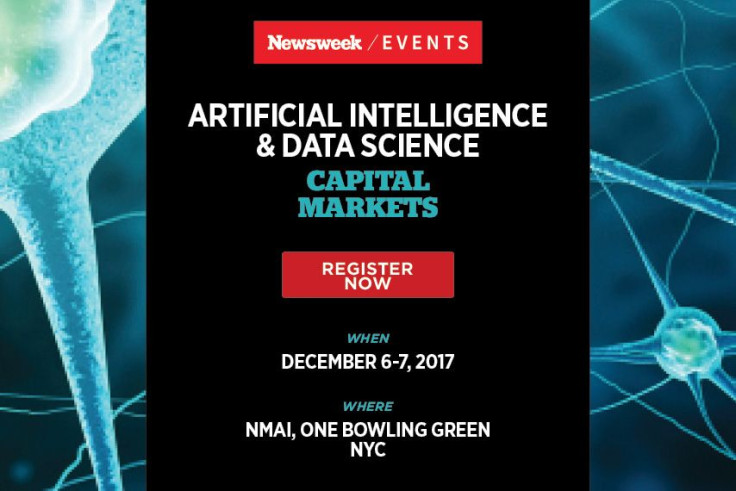 Now Feldmeier is busy launching a investment-centric startup for blockchain-based assets called Smart Valor. "There are a lot of good investment opportunities that are not accessible today," Feldmeier said. "We're building a decentralized marketplace for tokenized, alternative investments." This Swiss startup aims to have its new platform online by 2018. In the meantime, it is working with select venture capital clients. Her startup's mantras are: liquidity, accessibility and building a secure legal framework.
"Blockchain technology is a foundational technology. It will take a long time, many years, to build these foundations," Feldmeier said. And she is in it for the long haul. Feldmeier hopes to someday see non-accredited investors, aka people who aren't wealthy, leveraging blockchain identities and blockchain-based land registries to help access more opportunities. Today, many types of tech-savvy investments are restricted to accredited investors and institutions. Blockchain technology could rebuild the heavily regulated investment landscape from the ground up.
Smart Valor's tackling one of the core legal aspects of cryptocurrency by helping private equity funds and venture capitalists tokenize their investments. These tokens can be broken into more flexible pieces than current investment options offer. "You can buy smaller stakes," Feldmeier said. "You're not stuck for 10 years in that private equity stake."
There are lots of cypherpunks and bitcoin traditionalists who worry financial institutions will gain too much influence over the development of blockchain technology. Feldmeier isn't one of them. She thinks the broader ideological movement will act as a natural catalyst because many developers are working for love of the "revolution," not chasing the biggest salaries. "The whole idea of this open source society," she said. "Is building something new together."
© Copyright IBTimes 2023. All rights reserved.