Meghan Markle Accused Of Pulling A Publicity Stunt After Releasing Birthday Video Presenting New Initiative For Women
KEY POINTS
Hannah Martin of Talented Ladies Club said Meghan Markle's birthday video appears to be a publicity stunt
Martin pointed out the lack of structure on how one can actually participate in Markle's new project
Charlie Rae also felt the same as Martin as he found Markle's birthday video distasteful
Meghan Markle announced her new project for women in her birthday video, but some doubted her intentions in the clip and claimed that it was just another PR stunt.
Markle spoke with her pal Melissa McCarthy in her birthday video. They discussed the Duchess of Sussex's newest initiative as she turned 40 years old Wednesday. The duo talked about Markle's new 40x40 project in which Prince Harry's wife is urging 40 friends to join her and contribute 40 minutes of their time to mentor women who are re-entering the workforce amid the coronavirus pandemic. While Markle may have the best intentions, some still doubted her real motive in the clip.
"I'm sad to say that this also feels a little like a publicity stunt to me. On the face of it, it's a great gesture, but beyond galvanising 40 of her friends to offer their time, there's no structure or advice for how anyone can actually participate," Hannah Martin from Talented Ladies Club was quoted by Express, as saying.
"If Meghan is genuinely passionate about helping two million women back to work, it would be good to see more insights shared on what specific problems these women face, and proposed, concrete solutions that are followed through with on-the-ground action from the right people. That really would be something to celebrate."
Royal expert Charlie Rae also felt the same as Martin after seeing Markle's video. While speaking on TalkRadio with Cristo Foufas, he said it was a "bit rich" of Markle to speak about women re-entering the workforce while in her $14 million mansion with Prince Harry juggling by the window. Rae felt it was distasteful and it appeared to him that her efforts were only intended for their brand.
"The trouble with Meghan Markle is you just think there is just an agenda that she has behind the scenes. That is the way it comes across to me as well," Rae said. "It does come across as a bit more PR rather than anything else. The problem is anything that they do now you view through the prism of wanting to improve their brand. I think that is where it becomes a little more distasteful."
Markle's birthday video also featured a glimpse of her daughter, baby Lili. The camera panned into the photo frames on her desk and one picture showed Prince Harry kissing their daughter. It was the first time the public saw baby Lili. The royal couple welcomed her on June 4 but did not release official photos of the baby.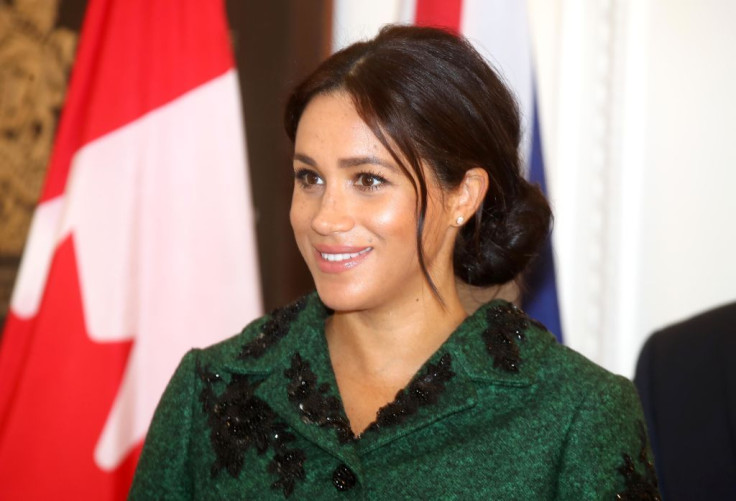 © Copyright IBTimes 2023. All rights reserved.