Meghan Markle Borrowed From Princess Diana's Playbook, But It Backfired, Expert Claims
Meghan Markle borrowed some tips from Princess Diana's playbook, but her move has apparently backfired and caused more problems between her and her family.
Andrew Morton, a royal biographer, said that by allowing Markle's friends to speak to People on her behalf, the Duchess of Sussex inadvertently goaded her father, Thomas Markle Sr., into making further humiliating revelations.
Many years ago, Princess Diana also did a similar thing when she allowed her friends to anonymously address rumors about her in the press. At that time, the Princess of Wales was facing accusations of being difficult and was gagged by the strict royal protocols.
In his article for The Telegraph, Morton said that Thomas wouldn't have made Markle's letter public if she didn't allow her friends to defend her. He also said that Markle cannot be dubbed as Diana 2.0 because she is simply Meghan 1.0.
Morton also weighed in on how Markle was blamed for the premature departure of her royal staff, including her Private Secretary Samantha Cohen, her personal assistant Melissa Toubati and her Scotland Yard bodyguard.
"Just as Meghan has quickly morphed from Duchess Dazzling to Duchess Difficult, so in a matter of months Princess Diana was transformed from fairytale princess to a 'fiend and a monster.' She was blamed for what was gleefully described as 'malice at the palace,' the departure in quick succession of many of Prince Charles' long-serving staff including his private secretary, valet, and Scotland Yard bodyguard," he wrote.
According to Morton, Markle has also been experiencing fashion rivalry with Kate Middleton. This was something that Princess Diana and Sarah Ferguson faced in the 1980s. But unlike Princess Diana and the Duchess of York, Markle and Middleton face even more bullying, sniping, bitching due to the advent of social media.
"Though Meghan and Diana were from totally different backgrounds, generations, and upbringing, neither was remotely prepared for their royal lives that lay ahead," he concluded.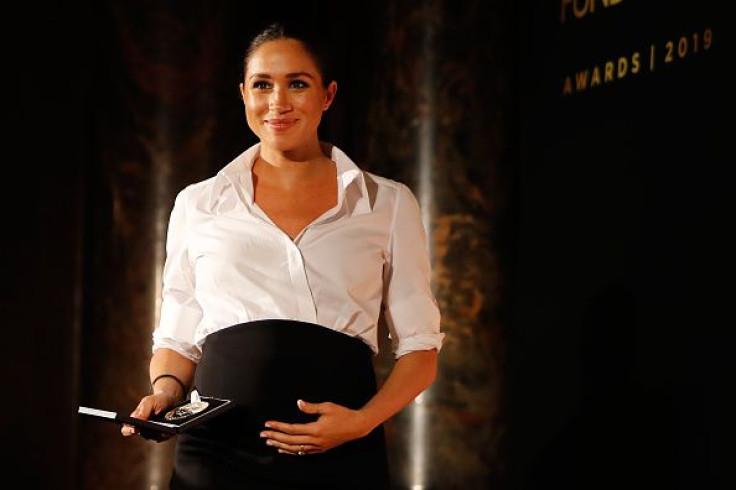 © Copyright IBTimes 2023. All rights reserved.