Meghan Markle's Dad 'Alienated' Like Diana, Sarah Ferguson's Families In This Way
Meghan Markle's father, Thomas Markle Sr., may be the victim of the demands of royal life like Princess Diana's family once was, according to one source.
Royal biographer Claudia Joseph recently told Sky News that Thomas is being alienated from the royal family, and he should have been warned about the press in the days leading up to the royal engagement. She also said that Princess Diana and Sarah Ferguson's respective families also received the same treatment from the royal family.
"Diana's family and Fergie's family, they used to complain that their families were alienated and weren't part of the royal circle. William has played it very well," she said.
Joseph also said that the royal family should have proactive instead of being reactive with regards to the former lighting director. If someone had gone out to Mexico before the engagement to talk to Thomas then things might have been different.
"Told him what was happening, warned him that the press was likely to be on his doorstep and what could they do to help. To advise him, to make sure that he was happy and didn't feel alienated, and that's across the board," she said.
Joseph's comments came after George Clooney compared Markle with Princess Diana. The award-winning actor said that history is repeating itself with the way the media is covering Markle because Princess Diana received similar treatment when she was still alive. He also said that Markle is being vilified and pursued everywhere without taking into consideration the fact that she's 7 months pregnant.
However, this comment did not sit well with Markle's half-sister, Samantha Markle, who is still visibly upset after the Duchess of Sussex said that she barely knew her.
On her Twitter account, Samantha called Clooney "Looney Clooney" and said that his lawyer wife, Amal Clooney, should have taught him not to make a statement without full facts. She added that she didn't think Clooney would ghost his mother for no legitimate reason and urged him to keep quiet.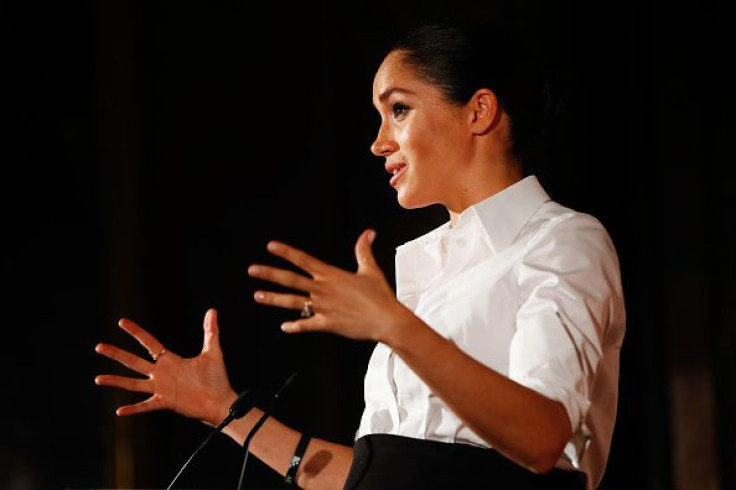 © Copyright IBTimes 2023. All rights reserved.