Meghan Markle Copies Kate Middleton Again By Doing Own Makeup
Meghan Markle is taking another cue from her sister-in-law Kate Middleton.
According to Jessica Rach of Daily Mail, the Duchess of Sussex has started doing her own makeup like the Duchess of Cambridge. Markle has apparently been doing her natural look for high profile engagements.
Markle's friend and royal wedding makeup artist Daniel Martin confirmed this on Instagram. Earlier this week, he shared a snap of Prince Harry and Markle during the Royal Air Force centenary celebration. "Can we say my love #Meghanmarkle looking #chic in @dior today!" he wrote.
His post was quickly flooded with comments. "Loved her old makeup look and love the new look too! What is it? Seems slightly muted than before and it photographs great!" one follower wrote.
"I didn't [do the make-up] but she's so good herself, right!?', before replying to another fan: 'She did her make-up herself for this," Martin responded.
Markle worked with a number of makeup artists in the past. However, unlike her, Middleton is more at ease doing this on her own, although she has a stylist. In fact, the royal mom of three did her own makeup for her royal wedding in 2011. However, having a professional makeup artist for the job comes with advantages.
"A professional will be able to accentuate your best features and create that flawless look without the makeup appearing too heavy or cakey," said celebrity beautician Lesley Reynolds. "It is also more likely that your makeup will last longer throughout the day and into the night when applied by a professional and be less stressful for the bride."
A days after the royal wedding, Martin opened up with Glamour the details of Markle's makeup on her big day. According to him, they didn't have a specific person as inspiration but they have anchor descriptions that include "timeless, effortless and chic." The makeup artists stressed that Markle wanted to look at her best on that event.
"On your wedding day, you want to look back at your photos and think about how great you felt in your dress and not be distracted by how trendy your makeup was in 2018. I focused on bringing out her best self and elevating it to a level, that you're not necessarily able to achieve yourself," Martin said.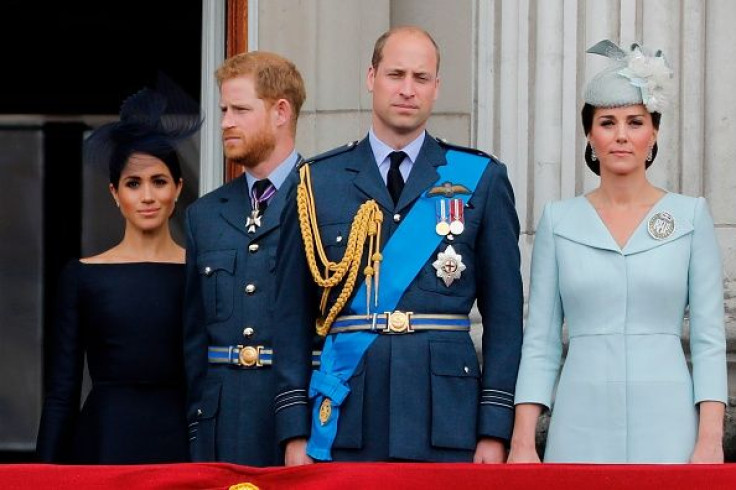 © Copyright IBTimes 2023. All rights reserved.