Meghan Markle Dubbed The New 'Diana,' Duchess Rocked Royal Family With Temper: Royal Author
KEY POINTS
Tina Brown said Meghan Markle brought back Princess Diana's "explosive celebrity" to the firm
Brown said Princess Diana was angry that her husband did not love her, while Markle allegedly got angry so fast
The royals were reportedly still reeling and baffled by how things went wrong so quickly with the Sussexes
Tina Brown discussed how Meghan Markle rocked the boat like Princess Diana did in the palace.
Brown spoke with Marie Claire when she promoted her new book "The Palace Papers." She got asked if the firm did enough to prevent another "Diana" since the Queen previously said "it" could never happen again, referring to Princess Diana's "explosive celebrity."
Brown told the outlet that "they thought they did everything" because in the last two decades, the royals were trying to highlight that all members of the firm were in line until "fate steps in and introduces Meghan to Harry, and all of the sudden, they have it all over again."
Brown described Markle as a "celebrity" with charisma and strong will. The Duchess of Sussex also came with a strong sense of independence. She was "more unmanageable" than her late mother-in-law because the Princess of Wales was very young when she joined the royal family, and "she did everything that was required of her."
Although Princess Diana and Markle have some similarities, Brown pointed out that they have different problems that put the royal family into chaos.
"Her [Princess Diana] problem was her husband wasn't in love with her, and that's what sent her off into sort of an abyss, and also made her really angry," Brown said, referring to Prince Harry's mother.
She continued, "Meghan got angry so fast, and that's what's rocked the family. They're still reeling and just baffled why it seemed to go wrong so quickly. It's still a source of great pain to them; they were also completely knocked for six when they decided to do the Oprah interview, and now Harry's doing a book."
In Brown's new book, an unnamed insider told Princess Diana's biographer that the royal "family saw the split coming only months later, in the summer of 2019." The Sussexes' exit reportedly left the Queen "very conflicted" because she wanted to support her grandson and granddaughter-in-law, but she also understood what the other members wanted, Fox News reported. They did not want the Sussexes to rush their exit.
"They could all see how unhappy Harry and Meghan were," the insider explained to Brown. "Everybody was supportive of them leaving. But they wanted it done in an orderly way. And they also wanted it done in a way that set the right precedent. William's got three kids. The precedent they set for this generation would affect his children. He's very mindful of that. So they wanted it done properly."
Prince Harry and Markle announced their exit on Jan. 8, 2020, and they carried out their final royal engagement two months later. The process was very fast. Brown noted that though it was Prince Harry who wanted to quit, the move to leave the U.K. was made "in acceleration from Meghan."
When Brown spoke with Page Six, she told the outlet that without Markle, Prince Harry would not find his way out of the palace even if he "absolutely hates that whole [royal] life" and did not like it.
"If not but for Meghan he wouldn't have found a way out because he basically was a man who had everything done for him all of his life. He had never carved a life for himself," she said.
Brown's book, "The Palace Papers," was published Tuesday.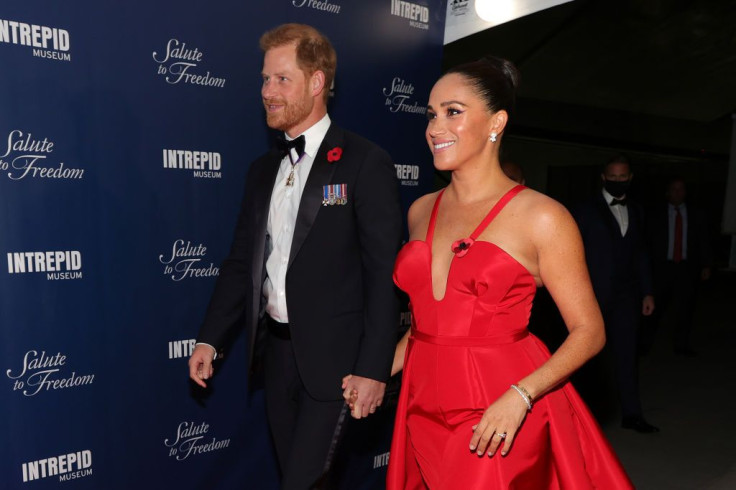 © Copyright IBTimes 2023. All rights reserved.