Meghan Markle Had Persistent Suicidal Thoughts Due To Constant Bullying During Pregnancy
KEY POINTS
Meghan Markle told her mom and friends how she was treated and they felt that the firm was not protecting her
Markle said she thought of harming herself and it was a frightening and constant thought
The Duchess of Sussex asked for inpatient care for her mental health at the time but was denied
Meghan Markle got candid about her emotional state when she was still expecting Archie and admitted that she had suicidal thoughts during her pregnancy.
The Duke and Duchess of Sussex's highly anticipated interview with Oprah Winfrey aired Sunday. During the interview, the host asked Markle if there was a time when she thought of harming herself, and she said "yes." In fact, she sought help due to the persistent suicidal thoughts that happened when she was still pregnant with her first baby.
"I just didn't want to be alive anymore," Markle was quoted by The New York Times as saying. "And that was a very clear and real and frightening constant thought. And I remember — I remember how he just cradled me."
Markle also asked a senior royal about the possibility of seeking inpatient care. However, she was reportedly told it would not be possible because it "wouldn't be good for the institution."
When Markle joined the firm, she surrendered her keys, driver's license and passport.
"I couldn't, you know, call an Uber to the palace," she said.
Markle added that at the time, she "just didn't see a solution" due to the non-stop negative reports about her online. In fact, she had a hard time understanding the situation.
"I would sit up at night, and I was just like, 'I don't understand how all of this is being churned out,'" Markle was quoted by Page Six as saying.
The duchess spoke with her mom, Doria Ragland, and some of her friends about the palace's treatment and they felt that the institution wasn't doing its part to protect her.
"Meg, they're not protecting you," they told her.
"And I realized it was all happening just because I was breathing," she added.
In October 2019, Prince Harry and Markle were emotional in an interview for an ITV documentary with Tom Bradby. The royal couple shared their struggles as first-time parents and how difficult it was for them to live under the spotlight with non-stop negative headlines about them all year round.
"Look, any woman, especially when they're pregnant, you're really vulnerable, and so that was made really challenging," Markle said at the time. "Also, thank you for asking, because not many people have asked if I'm OK. But it's a very real thing to be going through behind the scenes."
Bradby asked Markle if the answer to the question was "not really," to which she said, "Yes," Insider reported.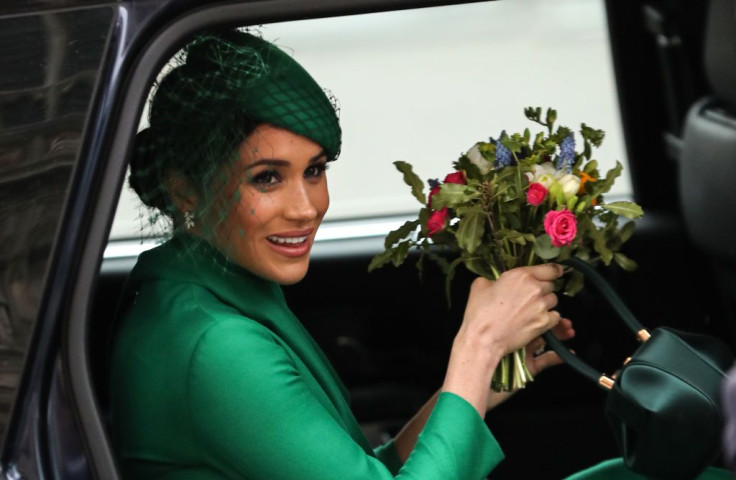 © Copyright IBTimes 2023. All rights reserved.