Meghan Markle Has No Scheduled Appearances Next Month For This Reason
Meghan Markle doesn't have any scheduled appearances next month just like Kate Middleton.
According to the Future Engagements section on the Royal Family website, there are no royal engagements for the Duchess of Sussex until Jan. 23. The same applies to Prince Harry, Kate Middleton and Prince William.
It is unclear if Markle's absence from royal duties has to do with her pregnancy, but it may not be the case because the Duke and Duchess of Cambridge, as well as Prince Harry, will also have the same break.
Markle is heading to the third trimester of her pregnancy. This means that she also needs some time to relax. She is expected to give birth in the Spring of 2019, and the season typically starts in March. Prince Harry's wife won't have official maternity leave, but she is allowed to take some time off her royal duties.
Middleton, who gave birth to Prince Louis on April 23, enjoyed a six-month break after her youngest child was born. The Duchess of Cambridge didn't attend royal engagements, but she was spotted out in public during Prince Louis' baptism and the Trooping the Colour.
When Middleton was seen in public after a couple of months rest, it was obvious that she already got rid of her pregnancy weight. She also looked stunning in her pale-colored dress. She was also photographed riding the carriage with Camilla Parker Bowles.
In related news, Markle and Middleton made headlines in recent weeks after it was reported that they have been feuding with each other for months. Even though the two Duchesses never confirmed or denied the rumors, Kensington Palace said that there is no truth to them.
Multiple publications claimed that Markle made Middleton cry during Princess Charlotte's bridesmaid fitting. Middleton also reprimanded Markle for the way she spoke with the palace staff. Prince William and Prince Harry are also being rumored to be at odds with each other.
But a royal expert said that the siblings will always come together regardless if their wives get along well or not.
"The brothers will always come together because they are Diana's sons," the source told People.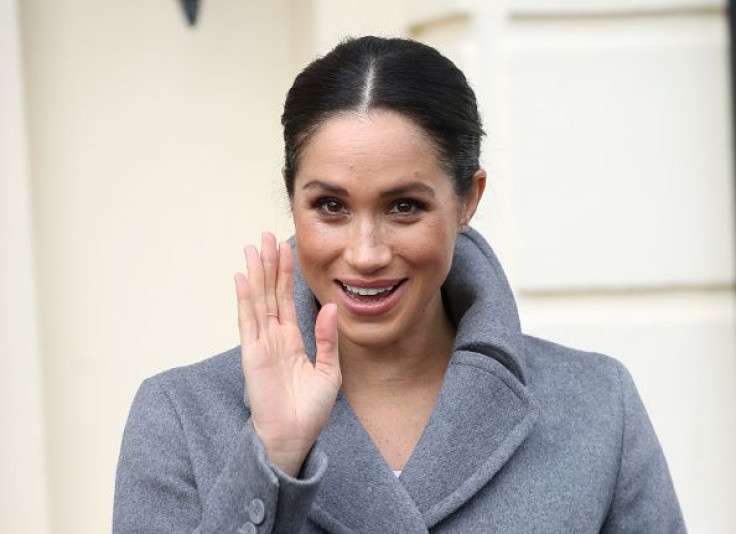 © Copyright IBTimes 2023. All rights reserved.