Meghan Markle, Kate Middleton Are 'Getting Closer' Every Day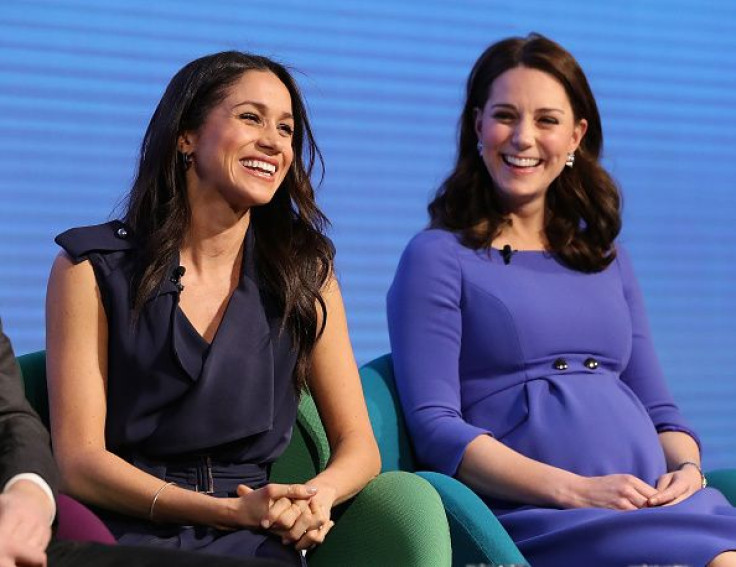 Meghan Markle and Kate Middleton are reportedly getting closer and closer every single day.
A source recently told Entertainment Tonight that the Duchess of Cambridge has been helping Markle adjust into her new life as a member of the royal family.
"Kate has been doing whatever she can to help Meghan adjust to life behind Palace walls. Of course with two little ones, and a third on the way, Kate has her hands full, but she's been guiding Meghan on palace protocol and supporting her," the source said.
In return, the source said that Markle has been reaching out to the members of the royal family. The former actress even brings them the food that she cooks.
"An avid cook, Meghan often pops around to visit with Kate and the kids dropping off treats. Meghan has also been leaning on Kate for advice as she joins the royal family," the source said.
Meanwhile, other than the tips she gets from Middleton, Markle is also relying on Prince William's wife as one of her closest friends and ally.
"Meghan has also turned to Kate to keep her company as she has less flexibility roaming around freely since joining life as a future member of the royal family. Meghan is adapting a life without her social media accounts, under the constant scrutiny of the paparazzi, with help from Kate," the source explained.
However, Richard Fitzwilliams, a royal commentator, previously said that Markle and Middleton are friends, but they are not necessarily close. After all, the two have only known each other for about two years.
"Kate has the poise and charm and also the reserve that is appropriate for a future queen. Meghan brims over with confidence and of course is a big star in her own right. She has left her acting career to marry the person she loves, become the first American Princess and to help others. Opposites can form close friendships and with William and Harry such close siblings the chances are they will get on famously. They do not, of course, know each other well yet," he told Express.
© Copyright IBTimes 2023. All rights reserved.