Meghan Markle Makes Appearance In ABC's 'Mixed-ish' Series Premiere Episode
Ahead of the Season 6 premiere of "black-ish" Tuesday night, ABC debuted the first episode of "mixed-ish," the show's latest spinoff, with the first being Freeform's "grown-ish," and it featured none other than Meghan Markle.
The new series centers on a young Rainbow Johnson, played by Arica Himmel, growing up in the 1980s with a white dad and a black mom, learning what it means to be a mixed child living in and going to school in the suburbs, after living the first part of her life on a commune.
Adult Rainbow (Tracee Ellis Ross) narrates the show, and in the premiere episode, she brings up "Suits" alum Markle while discussing the famous faces that children of mixed backgrounds can look up to today that young Bow didn't have when she was growing up.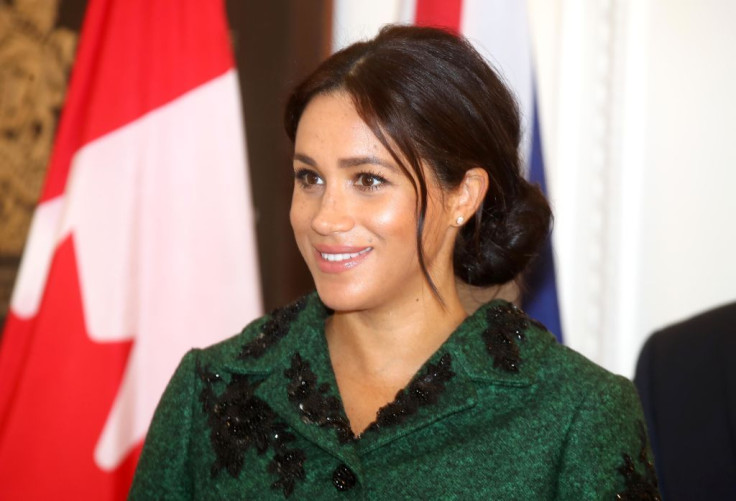 "I know the idea of not understanding what it meant to be mixed sounds crazy, but you have to understand, growing up on the commune, race wasn't a thing," Bow says via narration. "And, also, at the time, there weren't many of us. Today's mixed kids can look up to rappers, ballerinas, athletes, a president and a princess."
While talking about rappers, a picture of Drake is shown, for ballerinas, it's a photo of Misty Copeland, for athletes, it's Colin Kaepernick, for the president, it's Barack Obama, and when Bow mentions a princess, it's, of course, the Duchess of Sussex's face that appears on the screen.
Markle, whose mother is black and father is white, joined the British royal family after marrying Prince Harry in May 2018. A year later, on May 6, the former actress gave birth to her and her husband's first child, Archie Harrison Mountbatten-Windsor.
Recently, Markle's also been mentioned on shows like "Younger," "black-ish," "Superstore" and "Lethal Weapon."
© Copyright IBTimes 2023. All rights reserved.