How Meghan Markle's Style's Changed Since Prince Harry Relationship Started Revisited
Meghan Markle and Prince Harry's 1st wedding anniversary is coming up on Sunday, which means it's the perfect time to look back on how the Duchess of Sussex's style has evolved since she first stepped into the royal spotlight.
Last year, shortly before the royal wedding, International Business Times spoke with Tina Fiorda, Markle's costume designer from her first Hallmark movie, "When Sparks Fly," all about how the "Suits" alum's style has changed.
"What I've noticed is she is definitely stepping into the royal theme fashion-wise," Fiorda told IBT. "The choices that she is making are very classic, they're very beautiful. I think that she's going to fit into the royal family very well. And she's still her own person. That's what I've noticed about her style. She adds her own sense of finesse to it."
At the time, Lifetime was working on its first Markle and Prince Harry flick, "Harry & Meghan: A Royal Romance," and Fiorda had some ideas on how she would've designed the costumes for Parisa Fitz-Henley, the actress portraying Markle, had she been involved.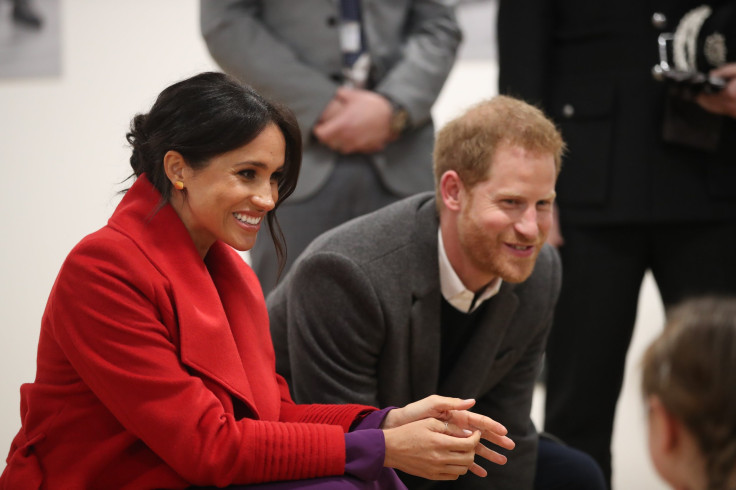 "I would start Meghan off as casual because I've seen a lot of photos of her when she's not doing 'Suits,' for instance, she's just very relaxed and casual," the costumer said. "And then I would show her arc, as she dates Prince Harry and then become officially the royal girlfriend and changes her style to become more classic."
She continued: "I would show her arc and her change as she goes from nice, casual, relaxed Meghan to a nice, classy, royal Meghan and the choices that she's choosing and the way she's putting it all together."
Lifetime's sequel royal movie, "Harry & Meghan: Becoming Royal," premieres on Sunday at 8 p.m. EDT, and fans will get to see how Markle's style has changed even more in the year since she married Prince Harry.
© Copyright IBTimes 2023. All rights reserved.