Meghan Markle To Marry Prince Harry? British Tabloid Continue Spreading Rumors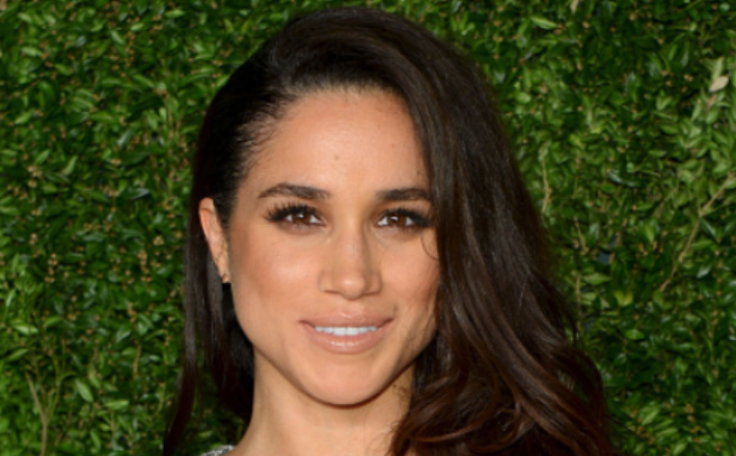 As Meghan Markle and Prince Harry's relationship hit the one-year mark, several British tabloids seem to think the pair are either engaged or married. Although Markle and Prince Harry's commitment to each other have been displayed as they've maintained a long-distance relationship from 3,000-plus miles, is it too soon to predict the possibility of a royal wedding being on the horizon?
The couple isn't engaged or married, as far as anybody knows. However, reports primarily the often merciless British tabloids — and some American publications — believe a royal engagement is on the way.
Such a storyline is perceived as consistent with British tabloids' reputation for exaggerating or embellishing a story. Many of the past reports have already been proven to be unfounded, yet they still persist.
SEE ALSO: Will Meghan Markle Spend Her Birthday With Prince Harry Following Engagement Rumors?
Since Princess Diana's wedding ring has been acquired by Prince Harry's sister in-law, the Dutchess of Cambridge, British tabloid the Daily Mirror reported in June that "Prince Harry is believed to be designing an engagement ring for Meghan Markle made from a bracelet which belonged to his late mother." The news outlet claims the ring would also be specially designed by royal jeweler Harry Collins.
The Express, another British tabloid, further ignited the rumors in July by reporting that former U.S. marine Kirstie Ennis — a close friend of Prince Harry — accidentally revealed details about the couple's nuptial plans. Ennis said, "I don't think I'm worried about the wedding. I'm worried about the after party." When pressed to provide more details, she reportedly pleaded the fifth.
The former Army helicopter pilot ended his last serious relationship with English actress Cressida Bonas in 2014, whereas the "Suits" star finalized her divorce from movie producer Trevor Engelson in 2013. Therefore, both parties have had a few years to recuperate before approaching their relationship.
The couple has continued to see each other despite premature engagement-themed headlines, even taking a trip to Africa to honor Markle's birthday. E! Online, while they didn't confirm that the couple is engaged in May, they claimed that The Duke and Dutchess of Cambridge's relationship timeline leading up to the altar is the best indicator that another royal marriage isn't out of the question.
SEE ALSO: Prince Harry, Meghan Markle Engagement 'Fast Approaching'; Couple Has No Plans To Elope, Source Says
Markle and Prince Harry are in their 30s, which means the pair could be thinking more seriously about tying the knot. Prince William married Princess Kate when at 29 years of age, he was circling 30. Like Markle, Kate Middleton was also considered to be a regular person prior to marrying into the family. However, this theme is common as Princess of Monaco Grace Kelly did the same after marrying Prince Rainier III.
Like Middleton, Markle also received support early on from the Kensington Palace to restore her privacy. The November 2016 statement read, "[Prince Harry] is also aware that there is significant curiosity with his private life. He has never been comfortable with this, but he has tried to develop a thick skin about the level of media interest that comes with it."
"His girlfriend, Meghan Markle, has been the subject to a wave of abuse and harassment. Some of this has been very public...some of it has been hidden from the public," the statement continued. "Prince Harry is worried about Ms.Markle's safety and is deeply disappointed that he has not been able to protect her. It is not right that a few months into a relationship with him that Ms.Markle should be subjected to such a storm."
Since Prince Harry is a member of the royal family, marrying Markle would affect his coveted position and the duties that come along with it. An insider reportedly told The Sun that Prince Harry will "put his foot down and say no to some royal duties," if it comes down to it.
As for Markle, rumors have circulated since March that the actress is preparing to step away from acting to settle down with Prince Harry. E! Online reported in March that Markle has contemplated "transitioning out of acting" before dating Prince Harry, adding that "she wants to focus on other worldly endeavors she is passionate about, like her philanthropy."
Before Prince Harry can officially propose to Markle, he would have to seek permission from Queen Elizabeth II. According to the Successions to the Crown Act, the first six royal members in line to the throne — Prince Harry is fifth in line — are required to seek approval from the monarch. However, Us Weekly claimed in a December 2016 report that Queen Elizabeth II is "fully supportive" of her grandson's relationship.
Follow me on Twitter @dory_jackson
© Copyright IBTimes 2023. All rights reserved.