Meghan Markle May Not Arrive To Royal Wedding On Time, Odds Suggest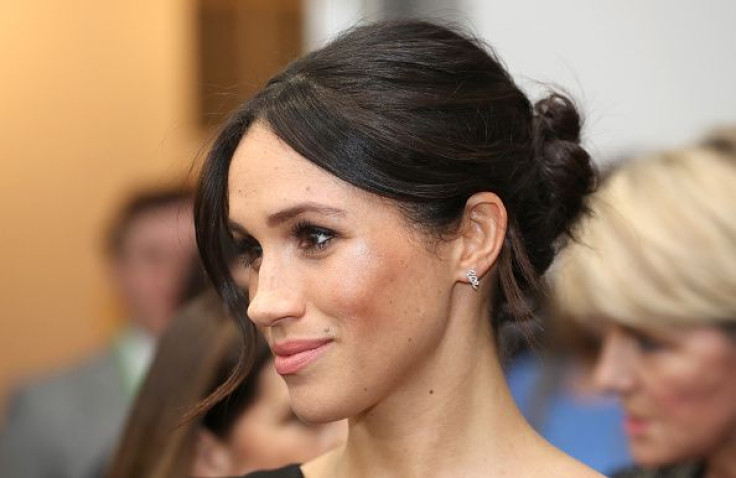 Meghan Markle is expected to arrive late at St. George's Chapel in Windsor Castle on May 19.
Even though the wedding ceremony is expected to commence at 12 noon (7 a.m. EDT), bookies Ladbrokes predicted that Markle will be a few minutes late to her big day. This is not to disrespect the other members of the royal family and her wedding guests, but it has been a tradition among them.
The odds of Markle arriving late to her wedding are at 4/6. But punters are giving Prince Harry's fiancée 2/1 odds to arrive on time.
Markle will reportedly be staying at Cliveden House hotel on the night before her wedding day. Markle's mother, Doria Ragland, will join her at the hotel, which is about 25 minutes away from St. George's Chapel.
Prince Harry, on the other hand, will be staying at the luxurious Coworth Park in Sunningdale, Berkshire. Prince William, who will serve as the best man, will join the groom at the hotel.
Meanwhile, wedding preparations are still underway for the huge May 19 event. People just detailed the food that will be served at Prince Harry and Markle's lunch reception at St. George's Hall.
The wedding guests will be served food bowls and canapes. The meals are to be consumed while standing up to accommodate all of the couple's 600 guests. Mark Flanagan, a royal chef, is leading his entire team to prepare the most sumptuous and freshet food for the wedding.
"The day of the wedding has fallen very kindly for us. All the British vegetables are just coming into season. That's been a point of focus for us. We know the couple wanted us to make sure we used all of the local seasonal produce as much as possible throughout their menu, and this recent good weather is really helping us to achieve that. They've been involved in every detail," he said.
Flanagan added that they won't be experimenting on any of the dishes that will be served at the royal wedding.
"There's no experimentation on Saturday whatsoever, tried and tested and predominantly classics," he said.
© Copyright IBTimes 2023. All rights reserved.