Meghan Markle Is Not Vegan; Is Her 'Flexitarian' Diet Safe During Pregnancy?
Meghan Markle is not vegan, but she falls into a category of a more plant-based diet called flexitarian.
Before meeting Prince Harry, Markle revealed that her diet typically includes steaks, cheeses, chicken, and more, which are all not to be consumed by someone who is vegan.
While speaking with Women's Health magazine in 2016, the "Suits" alum said that within the week, she tries to eat vegan especially when she was still filming for the hit USA Network show.
"When I'm filming, I'm conscious of what I eat. I try to eat vegan during the week and then have a little more flexibility with what I dig into on the weekends. But at the same time, it's all about balance," the former said.
During another interview, Markle revealed that she loves eating sushi. Some people think that Japanese food is a big no-no for expectant mothers. But according to the NHS, it is usually safe to eat sushi during pregnancy. After all, vegans and vegetarian moms still need to make sure they get enough iron and vitamin B12, which are normally found in meat and fish, as well as vitamin D.
Vegans may also get their sources of vitamin B12 from fortified breakfast cereals, fortified unsweetened soya drinks, yeast extracts such as Marmite, and vitamin B12 supplements.
The NHS also advises adults, particularly pregnant women, to take 10 micrograms of vitamin D supplement daily, especially during the winter months.
In related news, nutritionists and health experts previously weighed in on the duchess' diet. While speaking with Everyday Health, Amy Gorin, RDN, said that Markle's favorite go-to snacks, apple slices with almond butter and sea salt, are a good choice.
"Apples provide satiating fiber and almond butter offers filling, healthy fat, protein, and more fiber. Salt can accentuate sweetness so adding a small amount is completely fine," she said.
Markle's afternoon pick-me-up drink is also green juice and not coffee. Ginger Hultin, RD, said that this is the better choice because green juice is great for hydration. It also has vitamins and minerals that come from the vegetables in the drink.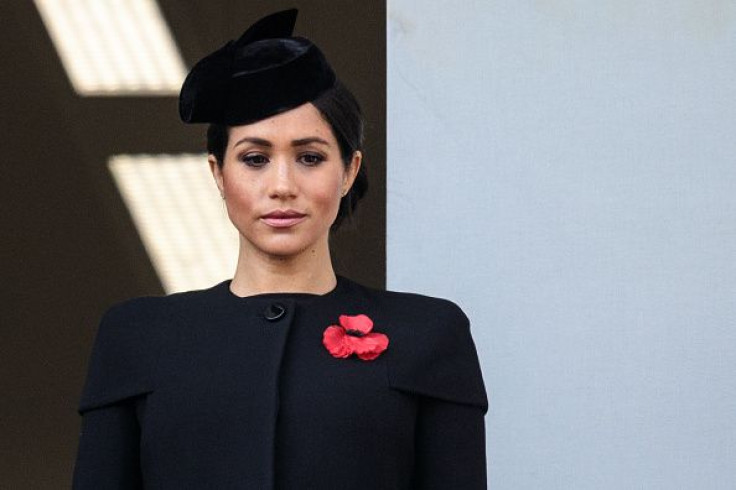 © Copyright IBTimes 2023. All rights reserved.
FOLLOW MORE IBT NEWS ON THE BELOW CHANNELS