Meghan Markle Opens Up About Being 'In Love' With Prince Harry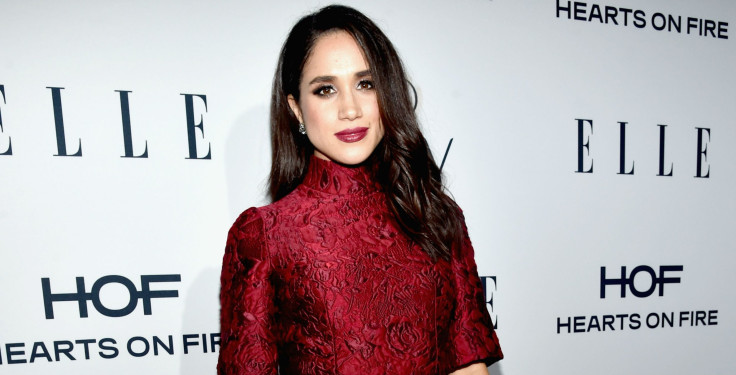 Put on your tiara because the next chapter of everyone's current favorite fairytale has finally arrived!
In an interview with Vanity Fair for its October issue, actress Meghan Markle opens up about her connection with Prince Harry. Though this relationship has been in the spotlight for the past year, with constant coverage on every little aspect of it, Markle hasn't spoken out much about it publicly. But, she's in love, and she's ready for the world to know it.
"We're a couple," the "Suits" actress told Vanity Fair. "We're in love."
Plain and simple and to the point. Markle and Prince Harry are in love. They've been enjoying their time getting to know one another since they met in July 2016 in London through mutual friends, and although she's opening up a bit about it all now, she has no plans to rip the book wide open just yet.
"I'm sure there will be a time when we will have to come forward and present ourselves and have stories to tell, but I hope what people will understand is that this is our time," she said. "This is for us. It's part of what makes it so special, that it's just ours. But we're happy. Personally, I love a great love story."
The whole world loves a great love story, which is probably why no one can get enough of these two and gushing over their relationship. But with all of the constant news stories on the two of them, it can get to be a little much and a little stressful for Markle, but it's nothing she can't handle. With the help of her friends, family and Prince Harry, of course.
"It has its challenges, and it comes in waves—some days it can feel more challenging than others," the Los Angeles native said. "And right out of the gate it was surprising the way things changed. But I still have this support system all around me, and, of course, my boyfriend's support."
Challenges or not, it all comes down to two things: love and happiness. The couple has both of those things in their lives, which is why they're able to get through all of the challenging aspects of being in such a heavily-highlighted relationship. That, and the fact that Markle hasn't let any of this change her as a person.
"I can tell you that at the end of the day I think it's really simple," the 36-year-old said. "We're two people who are really happy and in love. We were very quietly dating for about six months before it became news, and I was working during that whole time, and the only thing that changed was people's perception. Nothing about me changed. I'm still the same person that I am, and I've never defined myself by my relationship."
In the end, all she can do is continue to listen to herself, enjoy being in love and happy with Prince Harry and just remember that "the rest is noise."
© Copyright IBTimes 2023. All rights reserved.