Meghan Markle, Prince Harry Allegedly 'Twisted' This Event To Make Them Look Like 'Victims,' Experts Claim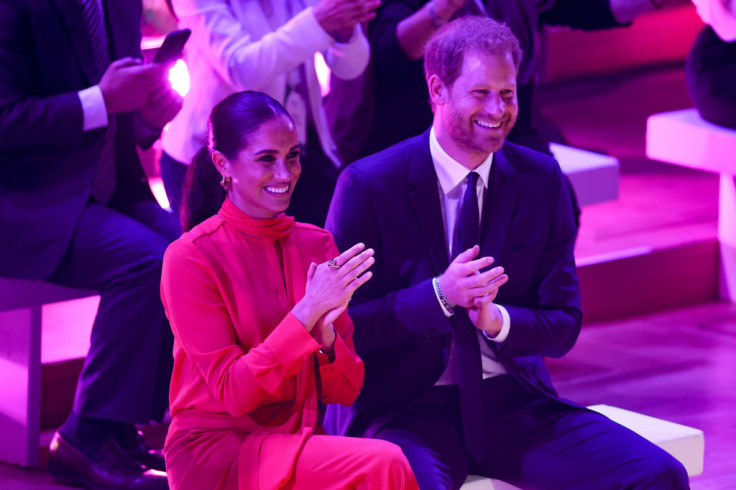 KEY POINTS
Prince Harry's biographer Angela Levin addressed the rumors surrounding King Charles' 70th birthday party in 2018
It's been speculated that Prince Harry and Meghan Markle's falling out with the royal family started at the garden party
Levin, who was in attendance at the event, said the Sussexes were not thrown out of the gathering despite the speculation
There was no drama between the Sussexes and the royal family during King Charles III's 70th birthday in 2018 despite claims that Prince Harry and Meghan Markle were kicked out of the event, a royal biographer has claimed.
Three days after their royal wedding in May 2018, Prince Harry and Markle made their first appearance as a married couple at the Buckingham Palace garden party held in honor of then-Prince Charles' 70th birthday.
After the Duke and Duchess of Sussex stepped back from royal duties in 2020, royal author Lady Colin Campbell's controversial book "Meghan and Harry: The Real Story" claimed that the "royal rift" between the couple and the family began at Charles' garden party.
The claim had royal fans revisiting photos and videos from the garden party, eventually speculating that one clip may show the moment Charles allegedly asked his younger son to leave the gathering. The royal fan who posted the video on social media claimed that Prince Harry and Markle were escorted out of the party along with their entourage.
However, British journalist and Prince Harry's biographer Angela Levin, who said she was present at the 2018 garden party, insisted that none of that happened.
While promoting her new book "Camilla: From Outcast to Queen Consort" on GB News, the royal expert recalled the Duke and Duchess of Sussex "smiling and laughing" when they arrived at the party with King Charles and Queen Consort Camilla, with Camilla holding Markle's hand in a "motherly" way at one point so the then-new member of the royal family wouldn't feel nervous.
"Harry had said beforehand that he wasn't going to stay long because he didn't want to take the limelight from his father, although he gave a marvelous speech that was absolutely brilliant," Levin told host Dan Wootton.
The "Harry: A Biography of a Prince" author recalled the couple saying they would stay for about half an hour to 40 minutes. They were reportedly told that they could come and go anytime they wanted and it would be "fine."
Levin, who said she was standing near the royals at the time, claimed she later heard Prince Harry and Markle saying they were leaving. The royal biographer said there were "lots of kisses and cuddles and thank yous and very, very nice" gestures before the then-newlyweds left the party.
However, Levin suggested that the couple's early departure from the party has been falsely "used" and "stretched" to be the beginning of the trouble in the palace.
"They claimed that they were thrown out," Levin alleged of Prince Harry and Markle. "There were no protection officers dragging them out. Charles, who was having a lovely time at his first birthday party for the year, wouldn't have made a fuss and done anything wrong."
Levine noted that Prince William wasn't there because the Prince of Wales had traveled to Manchester, England, that day. He had attended a morning service at Manchester Cathedral to mark the one-year anniversary of the bombing attack that killed 22 people and left 59 injured during Ariana Grande's concert at the Manchester Arena in 2017, People reported.
"It's absolute nonsense. I was standing right there," Levin continued. "They've used it and twisted it somehow to be the beginning of the problem."
Wootton speculated that the Duke and Duchess of Sussex were "looking for ways to be considered victims."
An expert lip reader also previously debunked the claims that Prince Harry and Markle were kicked out of the party.
Mail Online's lip-reading expert analyzed the footage of Prince Harry being pulled away by his father to speak before the Duke of Sussex and Markle said their goodbyes and rushed from the event. The expert explained that there "definitely wasn't any angst" in the words exchanged between the parties.
According to the lip-reader, King Charles told Prince Harry, "We are going now, we have to leave."
Prince Harry patted his father on the back and reportedly responded, "You go ahead," before turning to his wife.
"We will go now...see you later," King Charles added, to which Prince Harry reportedly replied, "Yes, catch up...after."
Less than two years after the garden party, Prince Harry and Markle stepped back from their roles as working royals and moved to California in 2020.
They have since accused the royal family of fostering racism and of refusing to provide help for the duchess, who said the intensely negative stories about her in the press caused her to struggle with suicidal thoughts.
"The issues raised, particularly that of race, are concerning. While some recollections may vary, they are taken very seriously and will be addressed by the family privately," Buckingham Palace responded in a statement issued on behalf of Queen Elizabeth II in March 2021. "The statement also said that "Harry, Meghan and Archie will always be much loved family members."
The palace's response to Prince Harry and Markle's allegations of racism and mistreatment was later criticized for not forcefully condemning racism and suggesting that the couple's version of events may not be accurate.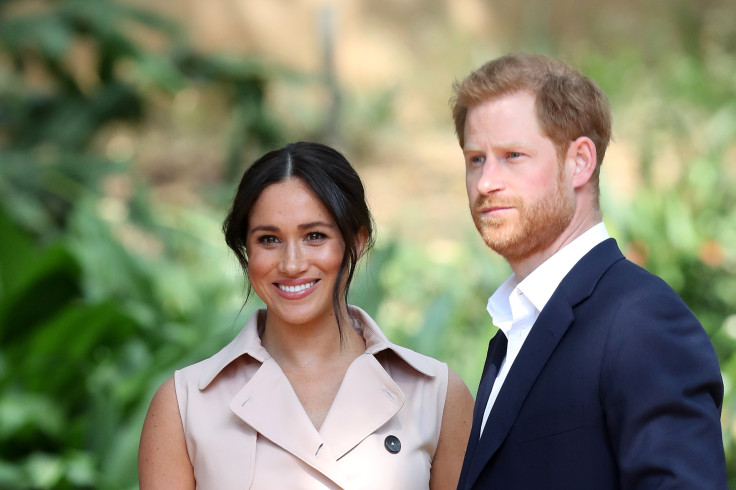 © Copyright IBTimes 2023. All rights reserved.