Meghan Markle, Prince Harry May Have Twins Despite Odds For This Reason
Meghan Markle and Prince Harry may welcome the first set of twins in the royal family sometime in the spring of 2019.
Irish bookies Paddy Power recently suspended the betting on the Duke and Duchess of Sussex's unborn child following a flurry of bets on Friday morning. The abnormal number of bets on one topic led the bookmakers to think that an inside source may know something about the royal couple's child.
"An unprecedented amount of bets on Meghan and Harry to have twins has forced us to stop taking bets on the market altogether this morning. Since the day began, the stream of bets has led us to believe that perhaps the punters – or an insider source – knows something more than we do," the spokesperson said.
At least one reputable source agrees with Paddy Power's prediction by saying that it is highly likely for Markle to have unidentical twins. After all, older mothers are more likely to release one egg during ovulation.
Helen Turier, the head of family and professional support at Twins and Multiple Births Association told Express a similar thing.
"Older women, so women in their late thirties, early forties, are more likely to hyper-ovulate. As far as we understand, it's due to changing levels of hormones," she said.
And celebrity psychic Sally Morgan, who worked with Princess Diana years ago, predicted that Markle will give birth to twin girls during her first pregnancy and a boy during her second pregnancy.
"They will have two girls and a boy, they will have three children. Harry will have more daughters than sons and in fact, this is a biggie, there may be twins there," she told ITV last May.
Fellow psychic Harry T to Australia's Extra Today in the same month that Prince Harry will have two daughters and possibly a boy as well.
"I wonder if there's a possibility of twins for them even?" he said.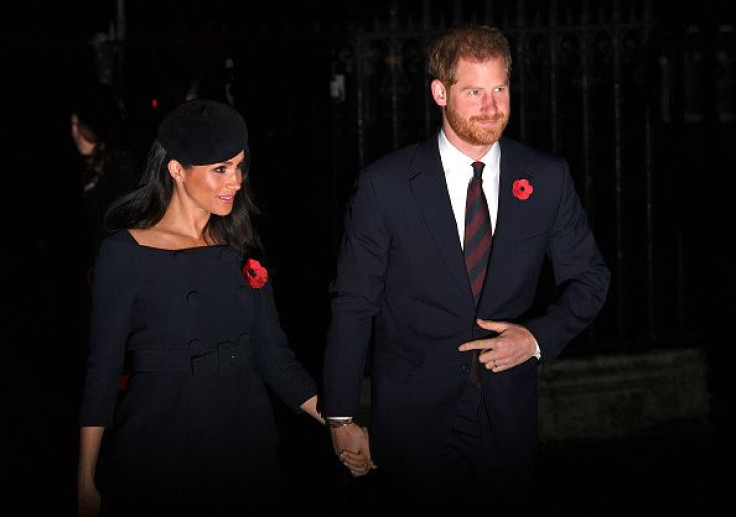 © Copyright IBTimes 2023. All rights reserved.