Meghan Markle, Prince Harry Refute Jeremy Clarkson's Claims In Public Apology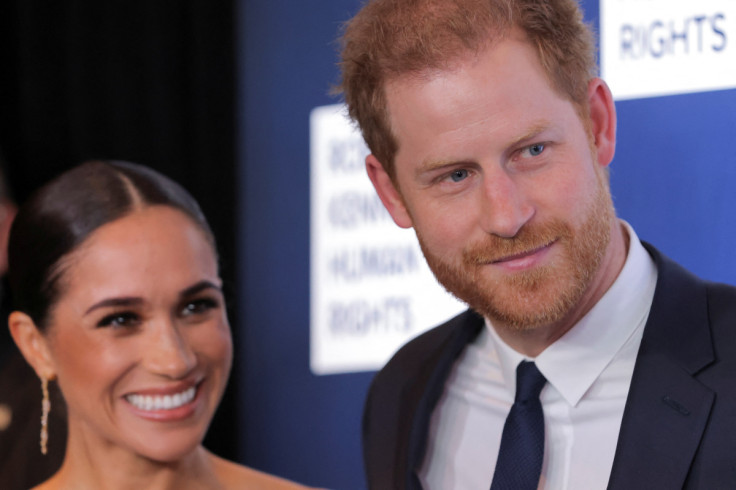 KEY POINTS
Jeremy Clarkson issued a new apology Monday for his "hate" article about Meghan Markle
He said he was really sorry and claimed he emailed the royal couple on Christmas Day
The Sussexes' rep said Clarkson's correspondence was only addressed to Prince Harry
Prince Harry and Meghan Markle have dismissed Jeremy Clarkson's new public apology for the offensive article he wrote about the Duchess of Sussex last month.
Clarkson took to Instagram Monday to post a statement apologizing once more for a controversial article that was published in The Sun in which he wrote that he hated Markle "on a cellular level." He also claimed that he reached out to both Prince Harry and his wife on Christmas Day.
However, a representative for the Duke and Duchess of Sussex refuted Clarkson's claim, saying the 62-year-old British broadcaster's letter was only addressed to Prince Harry.
"On December 25, 2022, Mr. Clarkson wrote solely to Prince Harry, The Duke of Sussex. The contents of his correspondence were marked Private and Confidential," the Sussexes' spokesperson said in a statement to People.
"While a new public apology has been issued today by Mr. Clarkson, what remains to be addressed is his long-standing pattern of writing articles that spread hate rhetoric, dangerous conspiracy theories and misogyny," the statement continued. "Unless each of his other pieces were also written "in a hurry," as he states, it is clear that this is not an isolated incident shared in haste, but rather a series of articles shared in hate."
Clarkson began his public apology Monday by writing, "One of the strange things I've noticed in recent times is that whenever an MP [member of parliament] or a well-known person is asked to apologize for something, no matter how heartfelt or profound that apology may be, it's never enough for the people who called for it in the first place."
"So I'm going to try and buck the trend this morning with an apology for the things I said in a Sun column recently about Meghan Markle. I really am sorry. All the way from the balls of my feet to the follicles on my head. This is me putting my hands up. It's a mea culpa with bells on," he continued.
Clarkson claimed that while he usually reads what he's written before filing it, he was home alone and in a hurry on the day he submitted his controversial article about Markle. He claimed that he just "pressed send" after finishing the article without reading it.
"And then, when the column appeared the next day, the land mine exploded," he wrote, adding that he "couldn't believe what I was reading" and felt "sick" to see the "horrible" story in print.
He claimed that he had been thinking of a scene in "Game of Thrones" but forgot to mention it in the article so "it looked like I was actually calling for revolting violence to rain down on Meghan's head."
Clarkson was referring to a part in the original article that said, "At night, I'm unable to sleep as I lie there, grinding my teeth and dreaming of the day when she is made to parade naked through the streets of every town in Britain while the crowds chant, 'Shame!' and throw lumps of excrement at her."
In his Monday statement, Clarkson insisted that he is not sexist and does not condone violence against women despite his article appearing to advocate it.
According to Clarkson, those close to him were furious, including his daughter who denounced him on Instagram.
He claimed that he emailed Prince Harry and Markle in California to apologize, telling them he "was baffled by what they had been saying on TV but that the language I'd used in my column was disgraceful and that I was profoundly sorry."
Last month, Clarkson also wrote on Twitter that he made a "clumsy reference to a scene in 'Game of Thrones'" and that the write-up had "gone down badly with a great many people."
"I'm horrified to have caused so much hurt, and I shall be more careful in [the] future," he added.
The Sun also issued an apology and took down the article. However, the Sussexes' rep blasted the publication for not contacting the Duchess of Sussex.
"The fact that the Sun has not contacted The Duchess of Sussex to apologize shows their intent. This is nothing more than a PR stunt," Markle's spokesperson said in a statement to People last month.
"While the public absolutely deserves the publication's regrets for their dangerous comments, we wouldn't be in this situation if The Sun did not continue to profit off of and exploit hate, violence and misogyny," Markle's rep continued. "A true apology would be a shift in their coverage and ethical standards for all. Unfortunately, we're not holding our breath."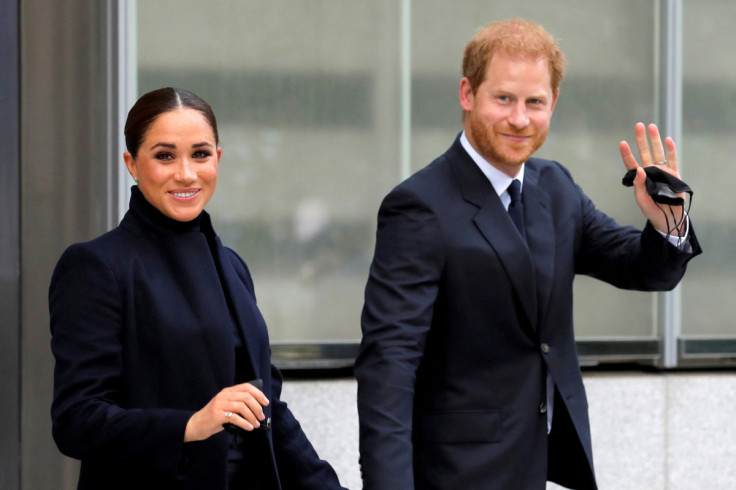 © Copyright IBTimes 2023. All rights reserved.