Meghan Markle, Prince Harry 'Threatened' By New 'Opposition' Following Royal Exit
Meghan Markle and Prince Harry have faced quite a bit of criticism since revealing their plans to step back from their senior roles within the British royal family. After announcing their decision to move away from Prince William, Kate Middleton, and Queen Elizabeth II, they have reportedly started taking various steps and considering what that means for a certain aspect of Archie Harrison's life.
Now, it appears as though the Duke and Duchess of Sussex will have to face another hurdle as they move forward with their Sussex Royal brand.
According to Express, Meghan and Harry's attempt to trademark the name was "blocked" by an Australian doctor, which could interfere with their plans to place the names on various pieces of merchandise, including postcards and hoodies. This, in turn, could result in the couple becoming embroiled "in a legal dispute following the opposition" that could cost billions.
Additionally, it has been reported that the Government's Intellectual Property Office had received "a notice of threatened opposition," which could force the Duke and Duchess to pay "a fortune" if it moves through the court system. At this time, it has been said that the Sussex Royal application could be delayed by at least one month. However, a formal opposition could involve additional steps that could take at least a year to move through.
READ: Meghan Markle 'Horrified' By Prince Harry's Suggestion To Do This
Aside from the potential legal hurdles that Meghan and Harry may face in the future, they have also remained in the news following Megxit for a variety of other reasons. Not only has it been said that the Duchess is planning to give her first interview since leaving the royal family, but it has also been reported that Queen Elizabeth II's own "signals" may have been what ultimately made the couple decide to vacate their roles.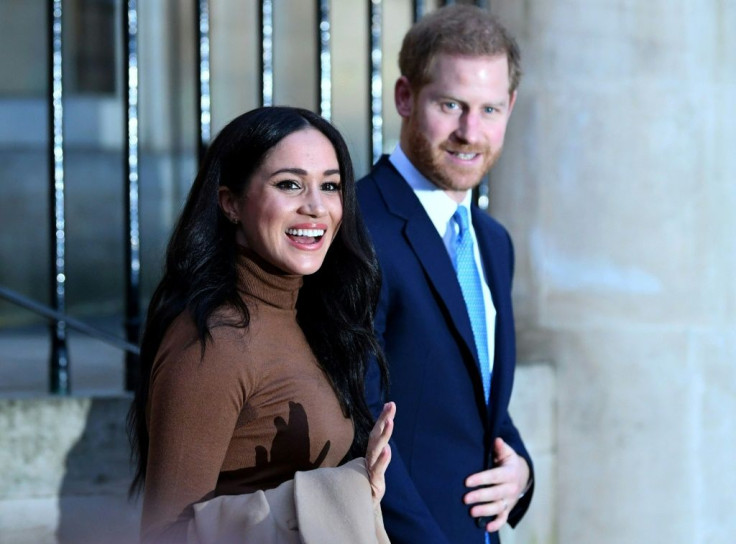 © Copyright IBTimes 2023. All rights reserved.