Meghan Markle-Prince Harry Wedding: Will Samantha Markle Be Matron Of Honor?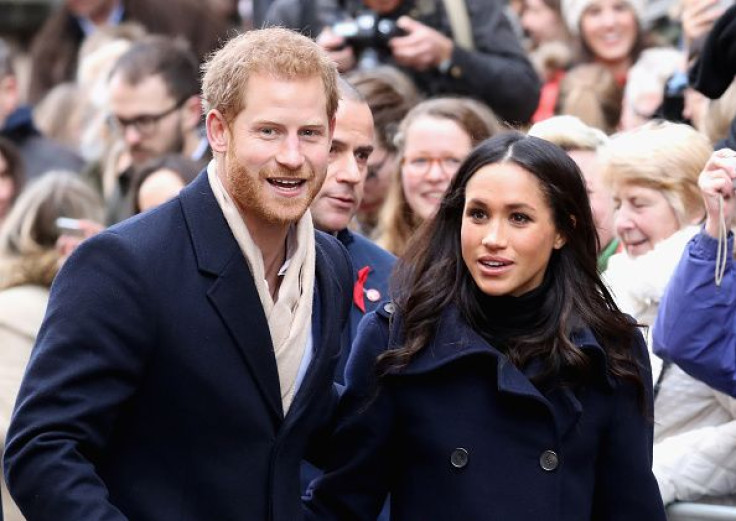 Meghan Markle and Prince Harry's royal wedding has been set for May 19, 2018, but details about the entourage are still being kept under wraps.
Markle is expected to choose her maid of honor or her matron of honor depending on whether her female friend, sister or close family member is married or not.
If the "Suits" alum will follow Kate Middleton's footsteps of choosing a family member to fulfill the role of a maid or matron of honor, Markle could very well choose her older half-sister, Samantha Markle-Grant. However, the siblings' relationship hasn't always been peaceful.
Additionally, Samantha was diagnosed with multiple sclerosis in 2008 and has been wheelchair-bound since then, according to The Sun. Walking down the aisle at the massive St. George's Chapel in Windsor Castle may be taxing for the 52-year-old.
But since Markle will be marrying into the royal family, it's possible that Prince Harry could figure something out if his fiancée really wants Samantha to be her matron of honor.
Meanwhile, if Markle won't choose her half-sister, she has a handful of close friends she could rely on. In August of last year, the "Horrible Bosses" star served as a bridesmaid at her friend Lindsay Roth's wedding. She could ask Roth to be her maid of honor at her spring wedding.
Markle's other close female friends include Misha Nonoo and Janina Gavankar.
During her first wedding to Trevor Engelson, Markle asked her childhood best friend, Ninaki Priddy, to be her maid of honor. But following her split from Engelson, Priddy shared some details about Markle and Engelson's relationship and seemed to have sided with the latter.
"The way she handled it, Trevor definitely had the rug pulled out from under him. He was hurt," she told the Daily Mail.
Priddy also said that Markle and Engelson adored each other while they were still dating, but after they got married, things changed. "There's Meghan before fame and Meghan after fame. After three seasons of 'Suits,' she called me to say the marriage was over," Priddy said.
By the looks of it, Priddy won't certainly be Markle's maid of honor during her wedding to Prince Harry.
© Copyright IBTimes 2023. All rights reserved.