Meghan Markle, Prince Harry's Baby May Go To This School, Journalist Claims
Meghan Markle and Prince Harry's baby hasn't even been born yet, but there are already some speculations regarding where it will go to school.
Emily Hodgkin, a journalist for Express, said that if Markle and Prince Harry will welcome a baby boy, they will most likely send their son to Eton. All of the students at Eton board at the school. The institution uses different words to refer to some common terms. For instance, teachers are called beaks and weekly meetings with tutors are known as private business.
Another option that may be at the top of Prince Harry and Markle's list is Gordonstoun, another boarding school where Prince Philip and Prince Charles received their education. However, it is important to note that Gordonstoun is more expensive than Eton.
And during one of Prince Charles' interviews, he revealed that he didn't have the best time at the boarding school. According to The Guardian, the institution was also touted as a place for spoilt and wealthy children who needed toughening up.
Marlborough College is also another option that the Duke and Duchess of Sussex have regardless if they will have a boy or a girl. Last year, Rebecca English, a royal reporter, said that Prince William and Kate Middleton are considering sending Prince George to the school.
The Duchess of Cambridge also studied at Marlborough and she had nothing but wonderful memories there. If Prince George will study there, it would make sense for his other siblings and future cousins to also go to the same school so that they can receive special support from each other.
Beadles is also being linked to Prince Harry and Markle's baby because the royal couple is known for breaking tradition. It is possible that the doting parent would prefer to send their child to a school that has a hippy vibe. Beadles is focused on the individual child's educational welfare and happiness.
The cost at Beadles is not as high as the three other schools. Beadles is also where Lily Allen studied.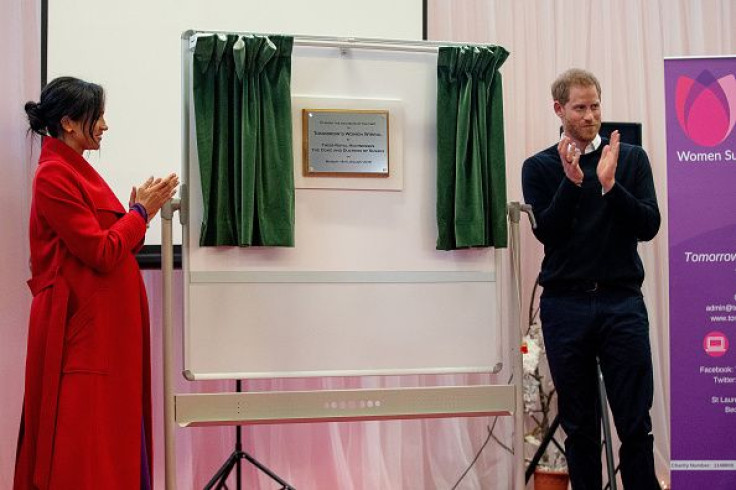 © Copyright IBTimes 2023. All rights reserved.