Meghan Markle, Prince Harry's Wedding Flowers' Meaning Explained By Floral Expert
The flowers Meghan Markle and Prince Harry will use for their royal wedding have various meanings.
The "Suits" actress and her fiancé are very particular when it comes to the preparations for their upcoming nuptials. In fact, according to sources, they are very hands-on with all aspects of the wedding. They were the ones who decided what flowers to include on their big day.
Lana Elie, floral expert and founder of Floom, recently explained the symbolism behind the peonies, white garden roses and foxgloves that Markle and Prince Harry chose for their royal wedding. According to Elie, Prince Harry and Markle's nuptials are in the "heart of Peony season," so guests will see them at their best during the event.
"They're symbolically associated with wealth and honour and also happen to be the traditional floral symbol of China," Elie added. "Peonies are regarded as omens of good fortune, loyalty, and happy marriages - 12 years of marriage are traditionally honoured as the 'Peony' anniversary."
As for the white garden roses that have the most fantastic scent, she said: "The white rose is symbolically associated with innocence, wistfulness, virtue, and purity."
White roses are associated with Princess Diana. It is believed that the couple included these in their wedding flowers to pay tribute to the late Princess of Wales.
"I think lots of people would refer to Princess Diana as the classic English rose," said Sean Harkin, head gardener at Kensington Palace. "It felt like it was a must to include them."
As for Markle's foxglove bouquet, Elie considered it as a "practical" choice. She added that the pink-purple flowers are therapeutic.
"Found growing naturally in the British countryside, the foxglove symbolises confidence and ambition," the florist explained. "It's also quite a practical bloom, therapeutically used to help regulate fast or irregular heartbeats – a perfect plant for calming the nerves on the big day."
Markle's bouquet is also expected to include a piece of myrtle. Every royal bride since Queen Victoria has practiced this tradition, including Princess Diana and Kate Middleton.
Myrtle represents love and marriage, which makes it fitting for the occasion. The small flower will be taken from Queen Victoria's bush in the Isle of Wight, which was given to her as a gift by Prince Albert's grandmother.
Prince Harry and Markle chose Philippa Craddock as their floral designer for their May 19 royal wedding.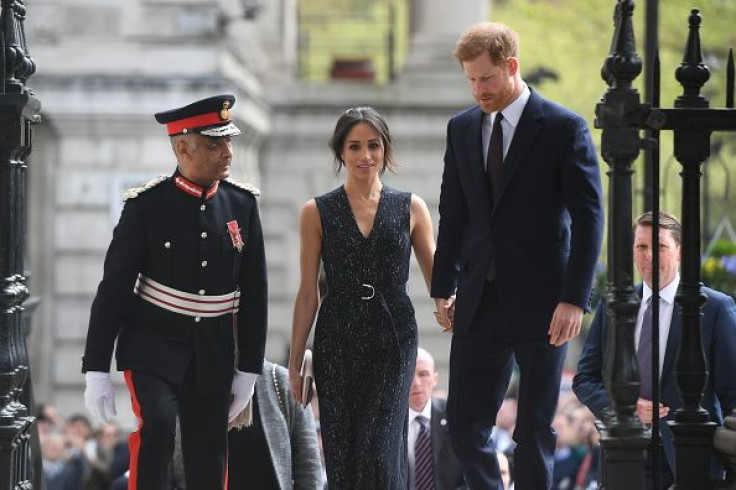 © Copyright IBTimes 2023. All rights reserved.