Meghan Markle Rumor: Pregnant Duchess Tried To Hire Kate Middleton's Nanny
There have been plenty of rumors pitting Meghan Markle against Kate Middleton, but the latest tabloid report claims the Duchess of Sussex is trying to steal one of her sister-in-law's staff members.
Meghan Markle has offered nanny Maria Borrallo an opportunity to leave Prince William and Kate, the Feb. 25 print issue of InTouch claims. Borrallo has been with the Duke and Duchess of Cambridge since Prince George was a newborn, but Markle allegedly offered to double her salary.
"Meghan's determined to hire the best nanny that money can buy and has seen with her own eyes how well-mannered Kate's kids are thanks to Maria's expertise," an anonymous source said.
It doesn't sound like Prince George, Princess Charlotte and Prince Louis will lose one of their nannies yet, though. "Maria's loyalties lie with Kate, and she wouldn't be tempted by any amount of money to dump her," the source claimed. Plus, not every job involves nannying the future King of England.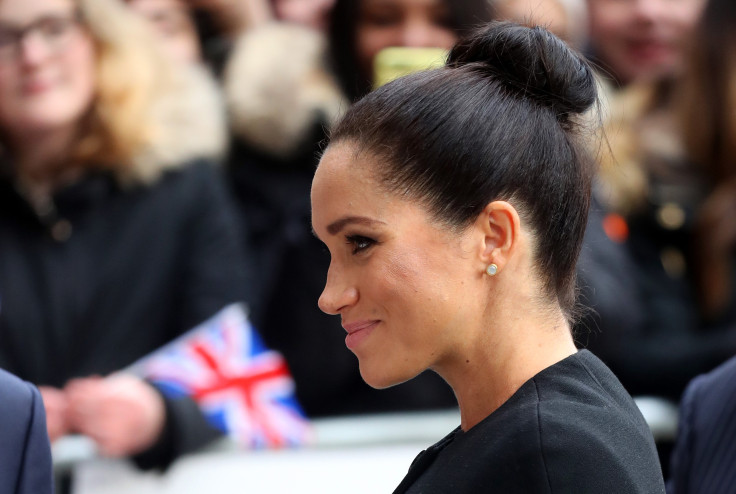 Borrallo was trained at Norland College, a university known for producing some of the world's best childcare professionals. Although some reports claim that the Duke and Duchess of Sussex will forego hiring help, it's widely believed that Meghan and Prince Harry will hire a nanny from the institution.
There were rumors late last year that the Duchess of Sussex wanted her mom, Doria Ragland, to be a "live-in nanny" for her child. However, other reports clarified that while Doria plans to spend plenty of time with her grandchild, she'll remain based in California.
Meghan and Harry's first baby is due to arrive in the spring. The former actress is expected to give birth in late April or early May.
© Copyright IBTimes 2023. All rights reserved.