Meghan Markle To Stick To Royal Tradition With An Off-White Wedding Dress?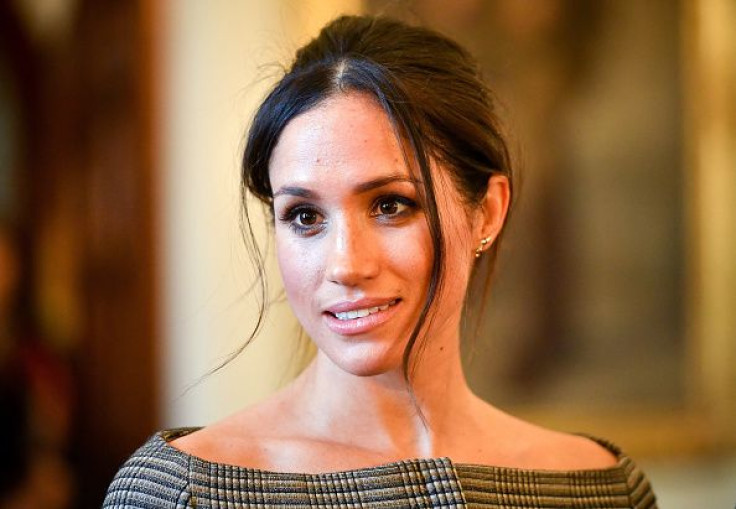 Meghan Markle is known for breaking royal traditions, but it seems that she will be sticking to one on her wedding day.
The 36-year-old former actress is rumored to wear an off-white dress to her May 19 wedding to Prince Harry. According to Elle UK, wearing an off-white dress means following in the footsteps of Queen Elizabeth II and Kate Middleton, who both wore an off-white dress to their respective weddings.
Markle has a few options for an off-white wedding dress. The "Suits" alum may go for ivory, cream, oyster or champagne hues. After Markle and Prince Harry announced their engagement, there were also some rumors suggesting that the future royal cannot wear a white dress because of her status as a divorcee.
Royal correspondent Victoria Arbiter told Entertainment Tonight at that time there shouldn't be any problem if Markle's dress is white. "She was married before, and it didn't work out. I don't think anyone would begrudge her a white dress. She may choose something different. I'd be surprised if she did because that would be making more of an issue with the divorce, rather than just being something of her past that everyone has moved on from," she said.
Even Markle's wedding dress during her nuptials to Trevor Engelson is being linked to what she will wear to her spring wedding. In 2011, she wore a floor-length strapless dress that was perfect for her beach wedding venue. But this year, she is expected to wear something more formal.
In 2016, Markle told Glamour what kind of wedding dress she wants to wear. "Classic and simple is the name of the game, perhaps with a modern twist. I personally prefer wedding dresses that are whimsical or subtly romantic," she said. Based on her answer from two years ago, fans of Markle may already have an idea what her wedding dress would look like.
© Copyright IBTimes 2023. All rights reserved.