Meghan Markle Stuns In Burgundy Coat, Joins Harry, Queen For Royal Christening
Meghan Markle was stunning when she joined Prince Harry and Queen Elizabeth II in a recent royal wedding.
On Saturday, the Duke and Duchess of Sussex stepped out together for a low-key ceremony in Gloucestershire to celebrate the christening of Zara Tindall's 10-month-old baby girl Lena. Prince Harry was among the chosen godfathers.
In the photos shared by Daily Mail, Markle looked gorgeous in her buttoned-up burgundy coat. She paired it with a matching black beret and bag. On the other hand, Prince Harry looked dashing in his blue suit.
The soon-to-be parents were photographed holding hands upon arrival. Prince Harry was carrying a white candle and the order of service.
Queen Elizabeth II arrived holding an umbrella. Her Majesty wore a matching hat and dress and accessorized with multi-strand pearl necklace and earrings. She also wore a pair of black gloves and was holding her purse and the order of service on her way to the church.
Queen Elizabeth II's presence at the event surprised many as she didn't attend the christening of the Duke and Duchess of Cambridge's youngest baby, Prince Louis. The monarch arrived without Prince Philip. Prince William, Kate Middleton, Prince Charles and Camilla Parker Bowles were also missing at the event.
Rev. Dr. Gerald South was the priest in charge of the service. He said that it was "lovely" but declined to comment further about the event.
"There were between seven and ten police cars discreetly parked in a farmyard on the edge of the village, and we saw a few bobbies dotted around the village. But considering the number of royals in attendance, it was a surprisingly low-key event," an onlooker said.
Prince Harry and Markle are due to welcome their first baby soon. According to reports, the Duchess of Sussex has no upcoming royal engagements in the next weeks because she's already on maternity leave. Prince Harry and Markle's royal baby is expected to arrive in April.
Prior to their baby's arrival, Prince Harry and Markle have officially split from Prince William and Middleton. The couple will be moving closer to Queen Elizabeth II and will have their new office at Buckingham Palace.
On the other hand, Prince William and Middleton will stay in Kensington Palace. They will continue to support the Duke and Duchess of Sussex until they are settled in their new office.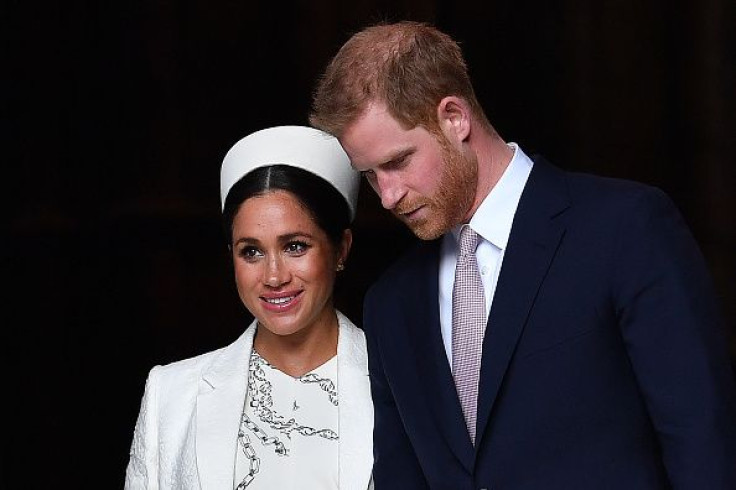 © Copyright IBTimes 2023. All rights reserved.