Meghan Markle Talks About Prince Harry In Secret Code On 'Suits' Set?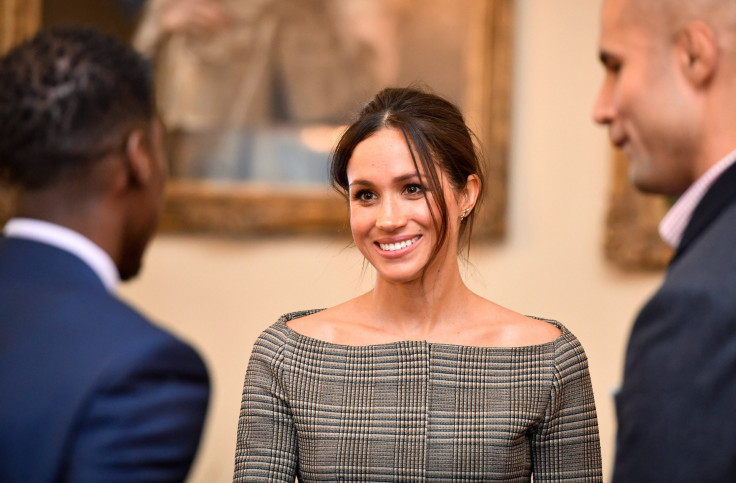 Meghan Markle has a secret code for Prince Harry.
When Prince Harry's fiancée was still filming her hit TV show on USA Network, she couldn't help but discuss the Duke. However, Markle was careful not to drop names so she used a code when he talked about her then-boyfriend on the set of "Suits" with her onscreen dad, Wendell Pierce.
On Tuesday, Pierce appeared on Harry Connick Jr.'s "Harry" and he shared how he and Markle talked about Prince Harry on set.
"She met this nice guy and we always talked about him in code really," Pierce said (via Us Weekly). "You know, 'How you doing?' 'Oh, I'm going to London, coming from London, whatever.'"
Pierce, 54, also shared the touching moment he had with Markle on her last days on the series. According to "The Odd Couple" actor, he assured the royal bride-to-be that he would always be there for her.
"I had a really wonderful moment as we were coming to an end of her time on the show," Pierce recalled. "It was just she and I in the room and I said, 'I know your life is going to change but always know, no matter where you are, I will always be your loving fake father.'"
Pierce is right about the changes in Markle's life. At the time, the actress is reportedly taking princess lessons as she prepares for her royal wedding with Prince Harry.
According to Sunday Express royal editor Camilla Tominey, Prince Harry's fiancée has a new assistant. Markle is also getting help with her hair and makeup because she's in the spotlight everytime she steps out with the Duke.
Markle's critics will surely agree that the princess in waiting needs help in her fashion choices. For instance, her Alexander McQueen suit when she made her evening debut was criticized. Many were not pleased that she wore a tuxedo for that event.
A number were also not pleased when Markle visited Brixton with her messy bun hairstyle. One critic even called it an "untidy knot."
"The untidy topknot was not becoming," Judy wrote. "Ok these two need to grow up they aren't teens or in their 20's anymore. Harry is early 30's and Meghan is almost 40. She can't keep pushing the envelope, eventually, the Queen is going to step in and take her to task. We need dignity."
© Copyright IBTimes 2023. All rights reserved.