Meghan Markle 'Very Uncomfortable' With Royal Family, Ditching 'Regimented' Christmas For This Reason
Royal fans were stunned as news broke that indicated Meghan Markle, Prince Harry and baby Archie would not be headed to Sandringham with the rest of the royal family for their traditional Christmas with the Queen. Now, one expert is claiming that the decision is likely to do with all the rules that are followed during the celebration and that the Duchess of Sussex may not want to follow them after a tough year.
According to royal biographer Angela Levin, the royal couple is likely choosing to avoid Christmas with the royals because of the struggles that Markle, in particular, has faced in the last year, which she alluded to in the documentary "Harry & Meghan: An African Journey." As a result, Levin states, Prince Harry wants to make sure she can have a Christmas that feels better, without regiment, rules and scrutiny, which means they won't be with the rest of the family.
"If your wife feels that she's existing and not living and she's unhappy, and if you are going through a difficult patch as well, I think, perhaps, the last thing you want to do is to go somewhere in the UK which is bleak and cold and will get dark very early with a whole load of family," she told Sky News. "It's very demanding, it's very regimented over Christmas."
"..I think if you are tense anyway, it's quite difficult. I think that Meghan feels very uncomfortable at the moment with the Royal Family," she added.
Levin also noted that the Queen likely may be upset about the decision because she's fond of having the whole family around her for the holidays and that it could backfire when it comes to potentially mending fences with other members of the family, but there likely won't be hard feelings over the matter.
Royal holidays are in fact known for following a very specific timetable and rules, and Markle has been often scrutinized over them. Not only was her curtsy when she was extended an invitation in 2017 criticized as being incorrect, but she was also the focus of intense attention in 2018 due to not only her pregnancy but her rumored feud with Kate Middleton at the time.
In addition, considering the recent year, which saw both Markle and Prince Harry often scrutinized for everything they did, following the regimented schedule that usually comes from a royal holiday may be too much to bear.
However, as for news that the situation might upset the Queen, Her Majesty likely won't be as offended as it's been stated, because this wouldn't be the first time senior royals skipped out on the traditional Christmas celebration. In fact, Prince William and Kate Middleton didn't attend the celebrations with the Queen and the rest of the family in 2016, opting instead to take Prince George and Princess Charlotte to spend time with Middleton's family.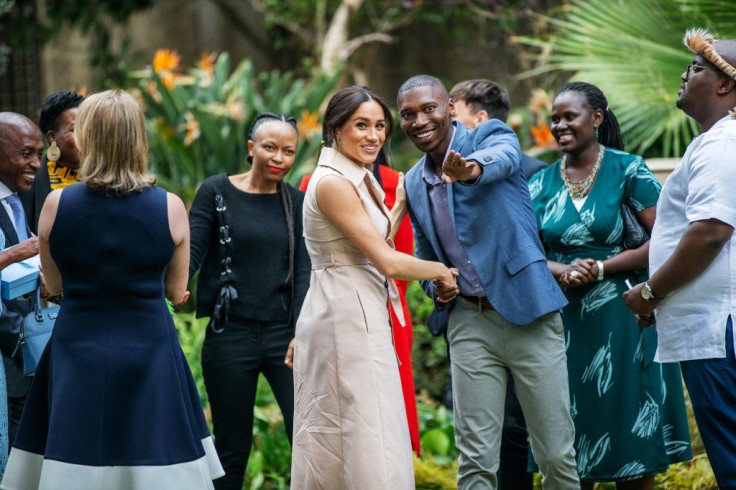 © Copyright IBTimes 2023. All rights reserved.