Meghan Markle Vintage Videos Surface Weeks After Her Royal Wedding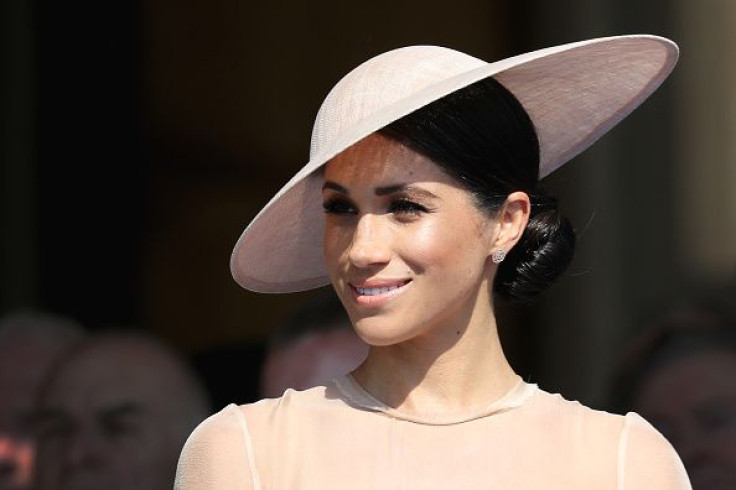 Meghan Markle's four never-before-seen vintage videos were recently shared online by Vanity Fair.
In the publication's episode of "In the Limelight," they also invited Caity Weaver, a contributor for Time's magazine, to share her thoughts on why Markle's videos are so effective. She joined hosts, Josh Duboff and Julie Miller.
The first clip was a commercial for Reitmans, a Canadian retailer. Markle served as an ambassador for the brand before she met Prince Harry. The hilarious clip depicts Markle with so much confidence while wearing her Reitmans pantsuit.
"The reason this ad works so well retroactively is because it kind of plays on Meghan being an all-knowing being who get intuitively what we all want to know and is in cool command of the whole scene. It's perfect," Duboff said.
In the second clip, Markle shares her thoughts and advice about fashion. She dishes on the importance of texture, knowing how to apply tone-on-tone, and other things. In the video, the former actress also name-dropped Queen Elizabeth II.
"Meghan is really good at being poised and articulate talking about nothing," Weaver said.
Markle's third visual showed her in a fashion-themed cooking show with FLARE. In the archived cooking tutorial, Weaver noted that Markle looked more at ease than the host.
Also, in the clip, Markle discussed her various lifestyle blogs and taught the audience how to make the perfect toast.
The final video of Prince Harry's wife showed a seductive-looking Markle on Men's Health's The Ultimate Guy's Girl segment. The 36-year-old opens the door clad in a white suit. Her hair is also tied in a tight bun. She unties her hair and flips it before unbuttoning her leather top.
Markle also shows off her printed white lingerie while flirting with the camera. After she removes her suit, Markle heads to the grilling station where burger patties and buns are placed.
She changes her clothes to a polo shirt and wears white sunglasses before opening the griller. Vanity Fair wondered if people can ever imagine Kate Middleton, the Duchess of Cambridge, ever doing what Markle did in her last video.
© Copyright IBTimes 2023. All rights reserved.