Meghan Markle Vs Princess Eugenie: Whose Engagement Ring Is More Expensive?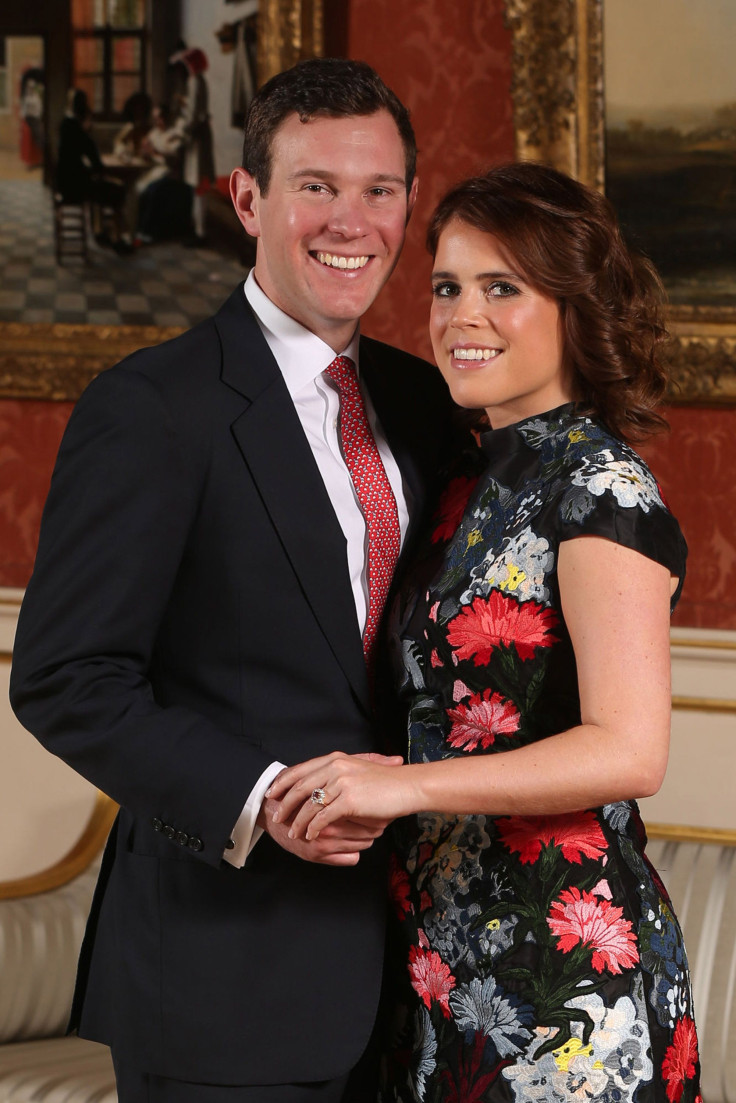 Princess Eugenie's engagement is more expensive than Meghan Markle's.
Princess Eugenie got engaged to Jack Brooksbank earlier this month in Nicaragua, and the couple announced their plans to wed on Monday. But at the moment, the exact date of their nuptials has not yet been confirmed. Princess Eugenie and Brooksbank's engagement comes only two months after Prince Harry and Markle announced theirs. Thus, the two couples, especially the bride-to-bes and their engagement rings, are being compared.
According to a gem expert from British TV show "Posh Pawn," the estimated price of Princess Eugenie's engagement ring is $140,000. It is double the estimated price of Markle's three-diamond ring, which is estimated to cost $70,000, Page Six reported.
Princess Eugenie's engagement ring features a pink padparadscha sapphire that is surrounded by diamonds. Its style is similar to the ruby engagement ring that her dad, Prince Andrew, gave to her mom, Sarah Ferguson in 1986.
"Like her mother, the Duchess of York and indeed Princess Diana, Eugenie's ring has a center oval precious gemstone and this one certainly has not disappointed," Deborah Papas, a gemologist from Prestige Pawnbrokers, told the Sun. "It is a padparadscha sapphire surrounded by 10 brilliant cut diamonds and two pear cut diamonds to give an edge to the standard classic cluster."
Papas added that padparadscha is a "beautiful gem" that "is considered amongst the rarest and most valuable of all the corundum varieties." It bears a mixture of red and yellow that sort of crosses between a ruby and yellow sapphire.
"With its carefully faceted cut and the set off with the whitest of white diamonds, this ring could easily be worth over £100,000 [$140,000]," Papas added. "Padparadscha sapphires are amongst the rarest and most valuable depending on quality and a little bit of difference in quality can mean a big difference in price."
Papas clarified that it is difficult to give an estimate without full access to the gem. But she feels that it is over $140,000.
In related news, Princess Eugenie and Brooksbank are getting married at St. George's Chapel in Windsor as announced by the Clarence House. Prince Harry and Markle are also getting married at the same venue.
"The wedding will take place in the Autumn of 2018 at St George's Chapel in Windsor, with further details to be announced in due course," the announcement read.
© Copyright IBTimes 2023. All rights reserved.