Meghan Markle's Dad Rushed To Hospital After Stroke; Sister Seemingly Blames Feud With Duchess
KEY POINTS
Meghan Markle's father was rushed to the hospital after suffering a major stroke Monday night, his daughter Samantha confirms
Thomas Markle reportedly could not speak and was told to write his symptoms down instead
Samantha said their father received emergency treatment and is recovering in the hospital
Meghan Markle's father, Thomas Markle, was admitted to a hospital this week after suffering a stroke.
The retired television lighting director, 77, was photographed being loaded into an ambulance in Tijuana, Mexico. He had an oxygen mask strapped to his face as he was transported to a hospital in Chula Vista, California, at around 9:30 p.m Monday night, TMZ reported.
During the admission, Thomas couldn't speak to the paramedics and had to write down his symptoms on a piece of paper instead, according to the report.
Samantha Markle, Meghan's half-sister, confirmed their father's hospitalization. In a statement obtained by Daily Mail, the 57-year-old author said Thomas suffered a major stroke and received emergency treatment.
"My father is recovering in hospital," she said. "We ask for privacy for the family, for his health and wellbeing. He just needs peace and rest. Godspeed. We are praying. He just needs some rest."
Samantha also seemingly blamed the rift between her estranged half-sister and their father for Thomas' waning health.
"It's a travesty how much he's been tortured and how much he's had to go through thanks to my sister's disregard the past few years," she added. "That is unforgivable."
Karl Larsen, who has a YouTube channel with Thomas, also confirmed the news of the hospitalization to the PA news agency, Sky News reported.
Meghan has been estranged from her father since he was caught staging paparazzi photographs ahead of her royal wedding to Prince Harry in 2018.
Thomas ultimately canceled his attendance at their nuptials as he was recovering from heart surgery.
In March 2021, Thomas claimed that the last time he spoke to Prince Harry was when he was "laying in a hospital bed after having a heart attack" in 2018.
"The last time we spoke — actually, we didn't speak, we actually texted each other," he claimed on "Good Morning Britain" at the time. "I had to tell them that I couldn't come to the wedding [in May 2018]. At that point, we had pretty much said goodbye."
"Harry had said to me at that point, 'If you had listened to me, this wouldn't have happened to you,'" Thomas alleged. "And me, laying in a hospital bed after I've had a procedure and getting a stent put here and a stent put here, felt that that was kind of snotty, so I hung up on him. And that's the last conversation we ever had."
At the time, Thomas insisted that he apologized to his daughter and her husband "at least 100 times or so" for the photo scandal, claiming he "never heard back" from either of them "in any way, shape or form."
Last year, Thomas told TMZ that he sent a bouquet of roses to Meghan's Montecito, California, residence to celebrate her milestone 40th birthday, along with a personalized card that read, "Wishing you a happy birthday and brighter days."
However, he claimed that he didn't hear back from his estranged daughter.
Thomas' latest health scare means he will not be attending Queen Elizabeth II's Platinum Jubilee celebrations in London next week, as he had reportedly planned, according to multiple outlets.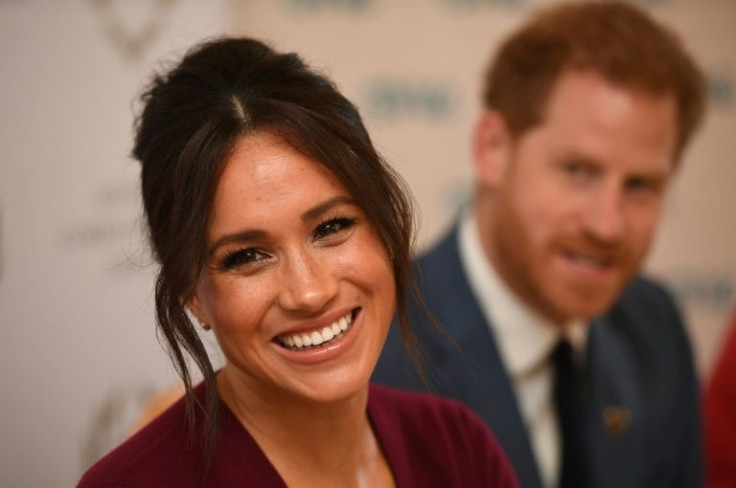 © Copyright IBTimes 2023. All rights reserved.