James Corden Supports Prince Harry, Meghan Markle: 'I'll Always Be In Their Corner'
KEY POINTS
James Corden said he is a huge fan of both Prince Harry and Meghan Markle
The "Late Late Show" host praised Prince Harry, describing the royal as a devoted and loving husband and father
Corden called Prince Harry and Markle's decision to quit royal duties "incredibly brave"
James Corden is opening up about his friendship with Prince Harry and Meghan Markle.
In an exclusive interview with The Sun, the 43-year-old English actor, who recently announced that he is leaving "The Late Late Show" next year, revealed that he is a "huge fan" of both the Duke and Duchess of Sussex and that his personal experience with them has been "nothing but positive."
"Obviously, I know Harry better than I know Meghan, but I think it's really hard to judge or be judgmental," Corden told the outlet.
The TV host added that he has a "huge amount of respect and admiration for Harry, and anyone who has been around him and spent time with him would feel exactly the same way."
"I think he is a devoted and loving husband and father, and I think what they have done [in turning away from royal life] is incredibly brave, and I'll always be in their corner," Corden continued.
He also previously spoke about his friendship with Prince Harry after he attended the royal's wedding to Markle in May 2018. At the time, Corden said they'd known each other for years, which he believes was likely the reason he received an invitation to the couple's nuptials.
"I've known Prince Harry about seven years now, and [the wedding] was wonderful," he said in a 2018 episode of "The Late Late Show." "It was one of the most beautiful ceremonies I've ever been to. It was gorgeous, the whole affair, it was happy and it was joyous. It was uplifting."
In February 2021, the Duke of Sussex appeared on Corden's late-night talk show, during which the host introduced Prince Harry to California as they drove around Hollywood on a double-decker bus.
After sharing tea on the open-topped bus, they visited the home featured in "The Fresh Prince of Bel-Air." Corden played real estate agent, urging Prince Harry to make an offer on the place.
FaceTiming Markle, who called her husband "Haz" in the call, Corden asked if she wants to move again.
"You'd be the fresh Princess of Bel-Air!" Corden said.
The duchess responded, "I think we've done enough moving."
The episode marked Prince Harry's first TV appearance after he and his wife stepped back as working royals and moved to California in 2020.
Corden announced earlier this week that he is ready to say goodbye to "The Late Late Show." He confirmed that he will be exiting the CBS show at the end of his extension in spring 2023.
He told Deadline Thursday that it was a difficult decision to make but that he'd "been thinking about it for a long time, thinking whether there might be one more adventure."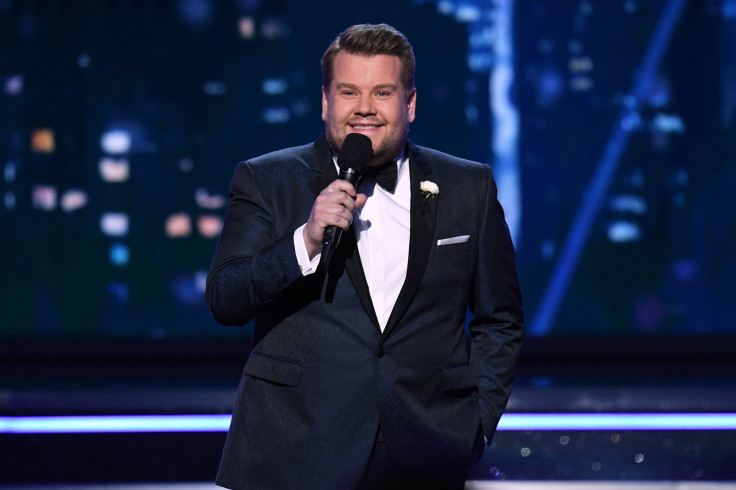 © Copyright IBTimes 2022. All rights reserved.
FOLLOW MORE IBT NEWS ON THE BELOW CHANNELS