Meghan Markle's Father Thomas Challenges Son-In-Law Prince Harry To A Duel: 'Man Up'
KEY POINTS
Meghan Markle's father challenged Prince Harry to "man up"
Meghan Markle's father is ashamed of duchess and Prince Harry's decision to step back from royal roles
Meghan Markle's sister felt vindicated after her and Prince Harry's exit
Meghan Markle's father has challenged her husband Prince Harry to "man up."
Markle's dad Thomas Markle Sr. attacked Prince Harry after the couple decided to leave their royal duties. According to Thomas, Prince Harry should fly and see him after the pair made the embarrassing choice of abandoning their royal lives.
"Man up and fly down and see me," Thomas told "Good Morning Britain" in one of his interviews with them.
He also invited Prince William's brother for a duel.
"I'd be happy to duel with Harry anytime," Thomas told The Sun.
"One round in the chamber. Cocked. Ten steps, turn and fire. That'd settle the score. The way he's been acting, I think he'd crouch on the ground before he gets to 10 steps. He's a candy ass. He's whipped."
Thomas admitted that the last two years of his life was "hell." Although his interviews raised eyebrows, he insisted that he has the right to speak out when it is about his daughter. He also admitted that he was hurt that they couldn't find a way to make up when all he wanted to do is tell the truth.
Thomas also said that Prince Harry and Markle's decision to leave the royals was "embarrassing" because he believes they knew what they were getting themselves into when they got married. He also stressed that Prince Harry and his daughter, Meghan, have a similar kind of life. Thus, nothing was new to them.
He also indicated that the Sussexes' decision hurt Queen Elizabeth II. For him, it made no sense to go into another country to serve England.
Meanwhile, Markle's half-sister Samantha has also spoken out following Prince Harry and Markle's exit. According to her, she wasn't totally surprised. Markle wrecked the royal family the way she ruined her own family, the Markles.
According to Samantha, there was no issue in their family. However, all of them felt that Markle ghosted them. After the incident, she felt vindicated because many slammed and attacked her after saying things against Markle because they felt she was jealous and bitter when she was just being very honest.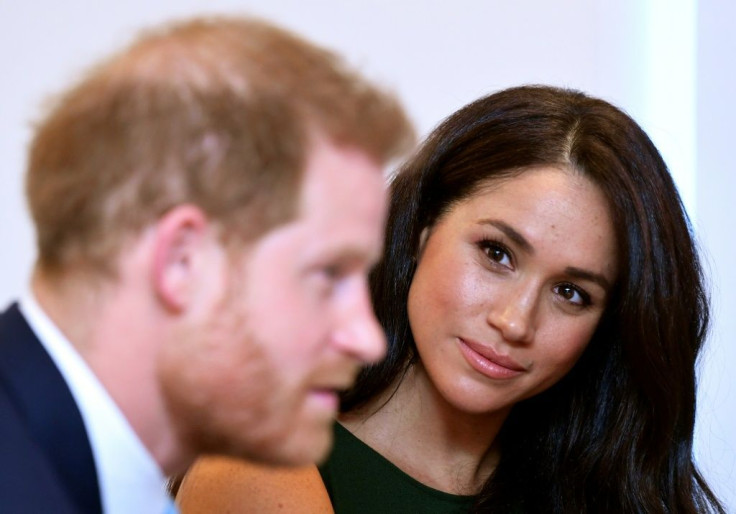 © Copyright IBTimes 2023. All rights reserved.