Meghan Markle's Inconsistent Family Claims Pointed Out By Lady Campbell In Samantha's Book
KEY POINTS
Lady Campbell said Meghan Markle had inconsistent and false memories about her grandmother
Samantha Markle refuted Meghan's claim that she made jams with grandma Markle
Samantha also claimed that she had been speaking with Prince Harry's wife over the phone
Meghan Markle allegedly made several false claims about her family in her sister Samantha's book.
In February, Markle's half-sister released her book "The Diary of Princess Pushy's Sister Part 1." Lady Campbell read the book and shared her review on YouTube, she also pointed out the inconsistent claims Markle made about her family based on her own sister's writing.
In the clip, Campbell mentioned page 197 and how Samantha revisited the death of grandma Markle, a revered figure in the Markle family. The Duchess of Sussex shared the same fondness for her late grandmother and even wrote extensively about her. However, Markle has inconsistencies and false memories about their grandma, according to Lady Campbell.
"On page 197, Samantha addresses the issue of grandma Markle's death and she makes it absolutely clear that Meghan's later claims that she had a very distant relationship with her family is completely fallacious because not only Meghan have a close relationship with her family, but she even went to great pains on the Tig and in other sources to point it out what a close relationship she had with grandma Markle," Lady Campbell said.
"Later part of the book, Samantha answers a light upon the inconsistency, shall we say, that Meghan creates when she states that she had such a wonderful relationship with grandma Markle that she called her our queen and that she remembers making jam of some description with grandma Markle," she continued.
However, in Samantha's book, she noted that their grandmother was no longer making jams when Markle was born. She stopped making jams in the 1970s, while Markle was born in 1981. When grandma Markle moved from up north to down south, she reportedly stopped making jams again, Lady Campbell noted.
"So, this is just one of the really rather interesting little inconsistencies that Meghan is prone to that is picked up," she added.
Markle also claimed that she barely knew Samantha and had only met her twice in her life. However, in page 207, Samantha detailed Markle's excitement when she called her on the phone at her Canada apartment in December 2015.
"The point that I make with this is that it is yet again, a refutation of Meghan's claim that she had no family, that she barely knew them, that she wasn't in contact with them, that she was rescued by the wonderful royal family," Lady Campbell said while revisiting when Prince Harry said back then that Markle got the family she never had with the royals.
Lady Campbell also claimed in past interviews that Markle has plans to run for president. She also alleged that everything Markle did was part of her plan — from leaving the royal family and moving back to California with Prince Harry.
Meanwhile, Samantha said earlier that her book wasn't written to attack her sister. She stressed that it was relatable and there's a lot to learn from it.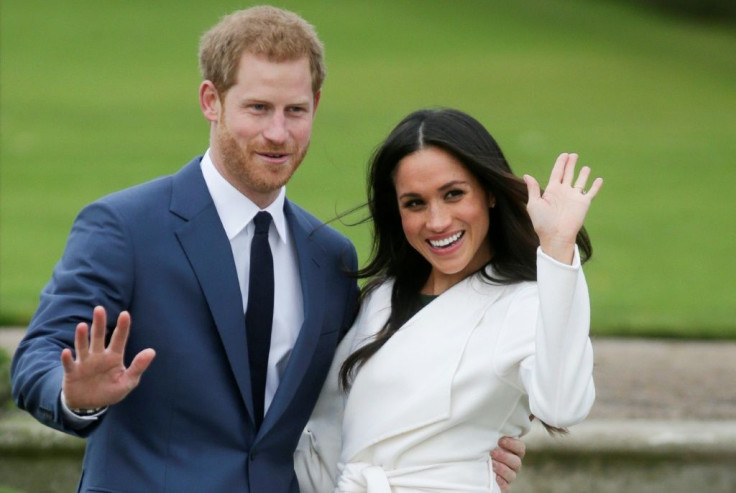 © Copyright IBTimes 2023. All rights reserved.