Meghan Markle's Leg Controversy: How Duchess Broke Rules To Show Off Thighs
Meghan Markle previously got herself into a controversy after revealing a little too much skin.
The Duchess of Sussex found herself in hot water for not wearing a pair of stockings during her and Prince Harry's engagement announcement. Markle's decision to not wear pantyhose for her engagement photos was considered a major fashion faux pas based on the royal dress code, New Idea reported.
Queen Elizabeth II and Kate Middleton often wear nude stockings, so many were surprised when Markle broke the royal protocol by going bare-legged. However, royal experts have different opinions if the Duchess of Sussex really broke a rule.
Some royal experts disagreed whether or not there's an actual rule in place about the royals wearing a pantyhose. However, most agreed that they are encouraged to wear one for formal or conservative events.
"There are no rules for royal women regarding pantyhose. While most women (royal or commoner) wear pantyhouse with suits or gowns for a good slim line, it is not required by any decree from the Queen," royal expert Marlene Koenig told Harper's Bazaar.com.
Meanwhile, Victoria Arbiter have a different opinion.
"You never see a royal without their nude stockings. I would say that's really the only hard, steadfast rule in terms of what the Queen requires," Arbiter said.
According to the publication, aside from being criticized for showing off her bare legs, many body shamed the duchess by saying that she has ugly chicken legs and tiny ankles. Markle is a former Hollywood actress and she was never shy in showing off her great figure and toned legs.
Although she still steps out sans pantyhose, sometimes she wears one. Markle wore stockings when she attended Prince Charles' 70th Garden Party just a few weeks after her royal wedding to Prince Harry.
In related news, the Duke and Duchess of Sussex have disappointed their fans. According to Penny Junor, things have gone really wrong for Prince Harry and Markle. Before everyone loved them, but at present, people are just disappointed.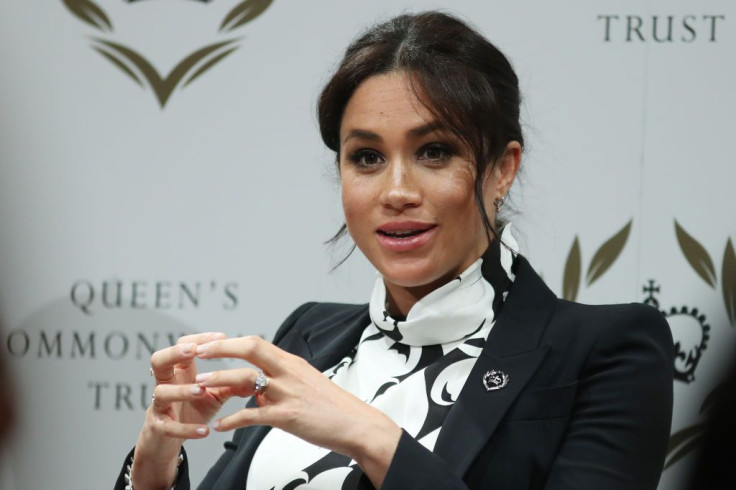 © Copyright IBTimes 2023. All rights reserved.