Meghan Markle's Mom Doria Ragland Considers This The Highlight Of Royal Wedding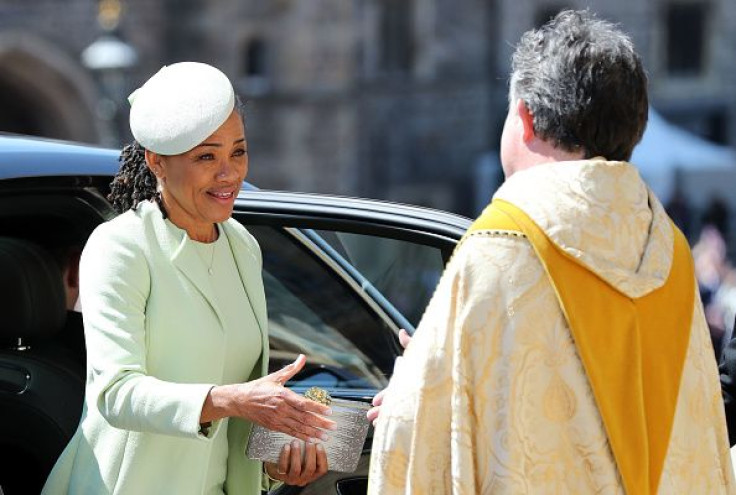 Meghan Markle's mom Doria Ragland, recently shared the moment she considers the highlight of the royal wedding.
The Duchess of Sussex only invited two family members to her big day: her mom and dad, Thomas Markle Sr. Unfortunately, the latter was not able to make it as he had undergone a major heart surgery and was still recovering.
Ragland reportedly revealed the best moment of the royal wedding, and it was her meeting Queen Elizabeth II after witnessing Prince Harry and Markle's exchange of vows. "Doria is saying the biggest highlight of the wedding, of course after watching her daughter say 'I do' to the man she loves, was meeting the queen," the insider told Us Weekly. "It would have been extremely intimidating for anyone, but Meghan and Harry really did a marvelous job of preparing her [with] what to expect."
Prior to meeting the monarch, Prince Harry reportedly briefed his mother-in-law about the Queen. Markle's husband told Ragland "numerous stories about the queen as a grandmother and what she [means] to him."
Meanwhile, Markle's half-sister, Samantha, had been expecting an invitation to the royal wedding. She was initially furious that Markle didn't invite any of their relatives to the event.
Following Prince Harry and Markle's big day, Samantha threw shade at Ragland. "I never said that 'Doria hogged the limelight' at the wedding. She looked more like the hockey player in the penalty box," Samantha wrote on Twitter.
"She was probably sitting there crying because she knew that she sold out in cashed in bigger than anyone, and that she isolated our dad. Guilty," she wrote in another post.
A number of her followers defended Ragland. "Doria was and is the epitome of class," Invictus Coverage commented on Samantha's post. "And she didn't sit alone. She was surrounded by Meghan's closest friends, who she calls her family. Benita Litt arrived a little later with the flower girls, but was seated right next to Doria at the service."
Meanwhile, others called Samantha "bitter" because she didn't get a royal wedding invite. Just days after Samantha's controversial post about Ragland, Markle's estranged sister claimed that she didn't feel snubbed despite not being invited to the Duke and Duchess of Sussex's nuptials.
"No one in my father's side of the family was invited and neither was anyone on Doria's side of the family... you can't hold that against her," she said in an interview with 2DayFM. "The traffic there would have been chaotic. I was more comfortable watching it from home. But I certainly don't feel snubbed, because no one was invited."
© Copyright IBTimes 2023. All rights reserved.