Meghan Markle's One Young World Keynote Speech Lacks Content, Sincerity: Royal Experts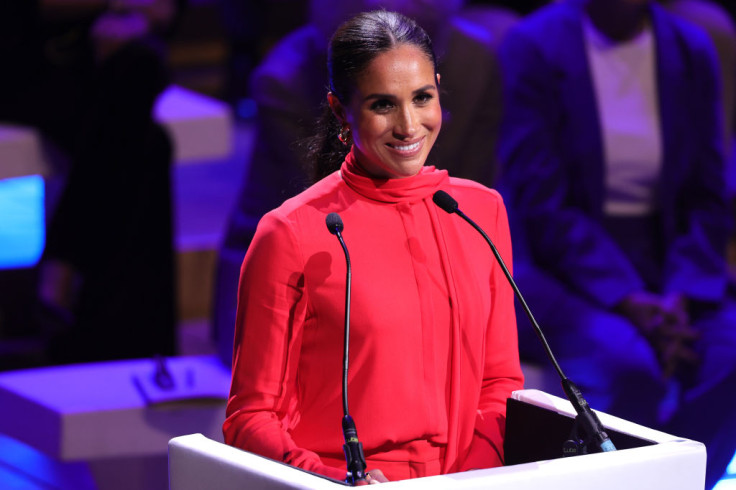 KEY POINTS
Royal author Phil Dampier claimed that Meghan Markle used the One Young World summit to talk about herself
Dampier believed that Prince Harry's wife would not get a good reception if she met most people in the U.K. in public
Royal scribe Robert Jobson doubted Markle's sincerity when she said it was nice to be back in the U.K.
Several royal experts weighed in on Meghan Markle's keynote speech at the One Young World Summit, saying they were not impressed with it.
Phil Dampier, who wrote several royal books, including "Royally Suited: Harry and Meghan in Their Own Words" and "Diana: I'm going to be me: The People's Princess Revealed in Her Words," shared his opinion about Markle's keynote speech in Manchester on Monday. While many were impressed, the royal author wasn't among them.
For Dampier, Markle wanted "to sound sincere" when she took the stage with her smile and extremely friendly attitude. But for him, her speech lacked content.
"There was a severe lack of content in what she was saying," Dampier told Mail Online. "She was using her acting skills when she made the comment about being back in the U.K. She clearly launched a PR offensive having received hostility from the British press."
"She was clearly among friends, and the young audience was clearly on her side. They were applauding fairly dull remarks that she was a wife and mother," he continued. "But in terms of what she was actually saying, I haven't a clue."
Dampier noticed that the speech was just all about Markle. He claimed that the duchess was using the summit as a platform "to talk about herself and her past involvement with the organization, but it didn't tell the audience anything practical in terms of advice to fulfill their potential."
He also believed that if Markle would meet the majority of the people in the U.K., she would not receive the same warm response at the summit.
"If she met most members of the public in the U.K., she wouldn't get good reception, but on stage with an audience that tends to be on her side - or is inclined to support her - she could get away saying very little and being applauded for it," he added.
Robert Jobson, the author of "William at 40: The Making of a Modern Monarch," echoed Dampier's sentiment. He acknowledged that Markle "is a first-class orator." He was convinced that she was good with public speaking because she delivered her address with passion and even engaged with the audience. However, he doubted the sincerity of Markle's statement.
"I'm sure too that after all the attacks she has made against the Queen and the British royal family Her Majesty leads, that her comment saying that it is good to be back in the U.K. should be taken with a pinch of salt," Jobson told Mail Online.
He added that the speech made him feel Prince Harry's wife had a "political agenda long term" and was trying to prepare for a political role "maybe in Congress or the Senate."
In her speech, Markle talked about her experience as a counselor for the organization since 2014 and how motherhood broadened her worldview. She also acknowledged Prince Harry's presence and the place where the summit was held.
"It's very nice to be back in the U.K., and it's very nice to be back with all of you at One World," Markle said when she began her speech.
"One Young World has been an integral part of my life for so many years before I met him, so to meet again here on U.K. soil with him by my side, makes it all feel full circle," she added.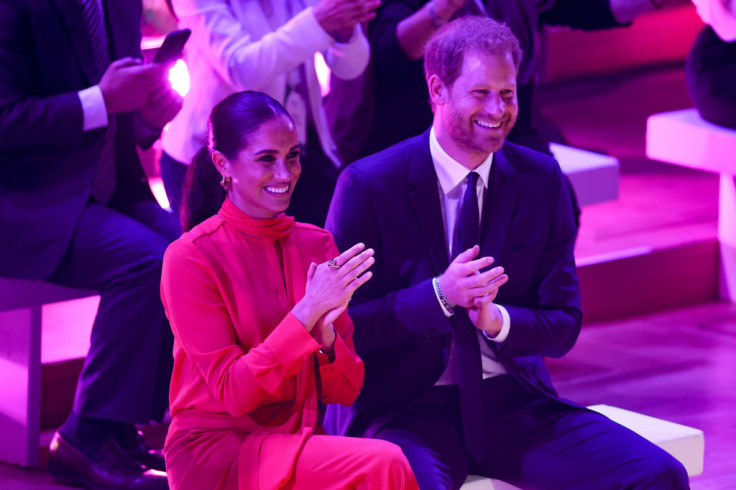 © Copyright IBTimes 2023. All rights reserved.